Lea Moore learns about professional stage managing on The Last Firefly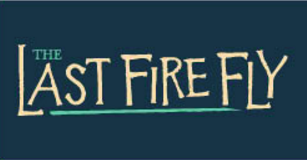 Lightning flashes and water surrounds the stage as actors clash in an underwater battle. The Children's Theater Company struggled to make the underwater battle seem more real. The professional theater company is well experienced in designing sets, but this time the idea for an authentic underwater atmosphere came from an outside source. Saint Paul Academy and Summit School Senior Lea Moore contributes an idea to make the underwater scene a success.
The Last Firefly is a performance put on by the Children's Theater Company. It is a beautiful play based of the short story by Naomi Iizuka. It's about a little boy who runs away from his abusive stepfather into the forest. He is lead on a mystical journey full of strange and unique characters to find his real father.
Moore got the opportunity visit the production and rehearsals of the play. She followed around the stage manager learning about the intricacies of working at a professional theater. Some parts of the job weren't so fun. "I wrote down the director's notes and swept the floor," Moore said.
But overall for her the job was extremely rewarding. "I enjoyed the learning I did there," Moore said.
Lea has worked on previous plays at the high school level. Now she got to see the way stage managing is done on a professional level. "High School stage managing is very different on the professional level, so it was a cool learning experience," she said.
"
High School stage managing is very different on the professional level, so it was a cool learning experience"
— senior Lea Moore
The play consists of many good opportunities to make a beautiful set. The play is set to take place in a forest, and a river. There are also good opportunities for lighting, such as lightning. CTC also has a very extensive set of resources for building a stage and designing lighting. This is the perfect environment for a stage manager.
There was one scene that the crew was having a struggle with. There is a battle that takes place under a river. It can be difficult to create underwater scenes. The professional stage manager was out of ideas, and the assistant managers were out of ideas, but the high school senior knew what to do. Lea came up with an idea for creating a more special underwater experience.
"I had the idea to use a bubble gun," Moore said.
Lea's idea made it all the way into the production, and is now featured in every performance of The Last Firefly.
The play will be showing from Sept. 27 to Nov. 13 on the Cargill Stage.