Lack of specific groups leaves students with an incomplete picture of the Twin Cities
In a classroom, students look around and take into account all the faces present. Although white students are frequently interspersed with people of color, someone is missing. Students from the large immigrant communities in Minnesota are not among those sitting around the tables of St. Paul Academy and Summit School.
"My brother, my cousin, my sister and I are the only Hmong people in the SPA community and Minnesota has one of the biggest Hmong populations in the world," said sophomore Drew Fawcett.
"It's interesting," Fawcett continued. "…you don't really think about it because you're so used to seeing all the white faces,'" he said.
Diversity Dean Karen Dye states that the school recognizes this gap in diversity between the Twin Cities and the classroom. Dye and other faculty are working to interact with different ethnic communities in the area and bring more diversity to the school.
"Even when I started here 11 years ago, it was really with communities that have been [in MN] for quite some time that we had a huge gap in. And that's our Mexican-American community and our Native American community," she said.
Dye has worked directly with representatives from the Twin Cities Archdiocese to connect with families in the Mexican-American community. This method is one of the best ways to connect with these potential students because many Mexican-Americans are involved with and could be searching for schools through the Catholic church.
"There were several parents of students with Mexican-American backgrounds that I talked to to make inroads in that community," Dye said.
"
My brother, my cousin, my sister, and I are the only Hmong people in the SPA [upper school] community."
— Sophomore Drew Fawcett
She states that one key deterrent for possible Mexican-American families is that SPA is not a religiously affiliated school.
"In the conversations I've had with people from different organizations, [I've seen that] we might get initial interest because when people hear 'St. Paul Academy' the first thing they think is that it's Catholic, and then they realize we're an independent school," she said.
People searching for a school who also lean towards Catholic institutions, such as many members of the Mexican-American population, have many other options from non-independent schools available that can provide that religious aspect along with a smaller price tag.
"We reach out to them, but I think there's a sort of resistance to look seriously at SPA," she said.
SPA is working to promote SPA in the Somali community by working with organizations that frequently interact with that immigrant population and attending school fairs. Along with the school's daunting tuition, Dye has encountered similar religious barriers with the name 'St. Paul Academy,' as much of the Somali population practice Islam.
The school has also been working with the Hmong and Native American populations in Minnesota to recruit more students and increase parents' interest in SPA.
However, barriers emerged during these interactions.
"The issues [here] are very similar in that there just aren't very large populations of people in either of those communities or in our schools … The cultural piece is more pronounced with those two populations," Dye said.
"There's a cultural piece that I honestly don't think we have enough information to be equipped to help that community become interested or knowledgeable about what SPA can offer," she said.
In terms of the Hmong community, Dye references similar issues with a lack of information about Hmong culture. This, combined with a lack of resources to understand these differences, complicates the school's efforts to increase diversity.
"The cultural piece is more pronounced in those communities because there are some deep roots that aren't as focused on the independent education world, not education in general – obviously education is important to [them] – but specifically with independent education," Dye said.
SPA does contain students of color. However, students such as Fawcett want this number to rise – not only to diversify MN, but to accurately reflect the different ethnic groups in the Twin Cities.
"A funny thing is that, if you go down to the Huss center and look at the slideshows, you can spot one kid of color in every picture. And I think that is, a little bit, like the school saying 'Look, we're diverse!' But if you took a random photo, that wouldn't happen," Fawcett said.
As the current lower school students move up to the Middle and Upper School campus, diversity is predicted to increase.
About the Writer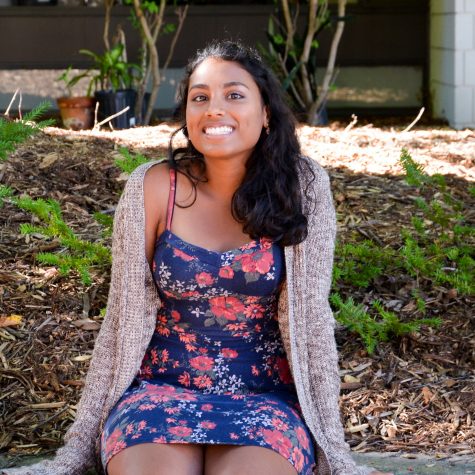 Amodhya Samarakoon, RubicOnline Chief Visual Editor, Aureus Editor-in-Chief
Senior Amodhya Samarakoon serves as the RubicOnline Chief Visual Editor and Editor-in-Chief of the new quarterly feature magazine The Aureus. Amodhya's...