It's important to recognize biased media sources
The importance of finding reliable sources is something that has been expressed greatly to SPA students across a variety of subjects and grade levels. However, it is not only important to watch out for unreliable sources when writing a research paper, but also when scrolling through social media, or doing a basic search. Biased news doesn't only span across websites and databases, but can be found in many other mediums such as billboards, social media apps, and even from people. False media can hurt people's understanding of the truth, which is why recognizing biased media is an essential skill to have throughout no matter a person's age.
One way to find good sources is to use the CRAAP test (https://researchguides.ben.edu/source-evaluation), created by Sarah Blakeslee, of the University of California at Chico's Meriam Library.
This test has five parts to it:
The currency of the article is important because there could have been new findings that affect the other four components of the CRAAP test.
Relevance is necessary because an article might not be needed for the research being conducted.
Authority is a must because anyone can post almost anything online. Make sure the author doesn't only have credentials but has credentials in the topic that is being talked about.
Make sure to test for accuracy, if credited from a different source.
The purpose of an article should be to inform and not to spark conflict.
Even though well-known publications or sources may seem reliable, it's important to remain vigilant. Many sources can have their own bias, or the writer themselves may have a personal bias reflected in the article. It's important to assess a variety of perspectives. Oftentimes it's best to consider an outside perspective from a source that has no stake in the subject. When consuming media that may contain bias, it's worthwhile to explore an article with an opposing bias to understand both sides of a subject.
Although finding a reliable source might seem difficult, it's not impossible. Utilizing tools such as the CRAAP test and checking that the source has minimal bias makes it easy to distinguish between a biased and an unbiased standpoint. Finding reliable sources is an essential skill not only in high school, but on a day-to-day basis. Unreliable sources can be detrimental to one's well-being and their understanding of the truth.
Leave a Comment
About the Contributor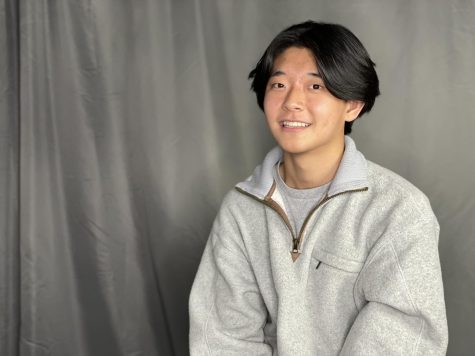 Orion Kim, Chief Visual Editor
Hi I'm Orion Kim, the Chief Visual Editor of The Rubicon. This is my third year as a staff member. I've previously served as the Sports Editor and...