How do we gain better control and knowledge of COVID-19? Anti-body tests.
While stay-at-home orders control the majority of the country, a recurring question among press conferences and media reports leaves us all concerned. When, and how, will the country open up again? While politicians have gone back and forth with each other while attempting to answer that question for the public, it is ultimately unsolved and leaves the country with a sense of panic and confusion.
Numerous politicians, including Minnesota Governor Tim Walz, have mentioned the need for increased COVID-19 testing to ensure states' safety when deciding to reopen. All scientific information about COVID-19 is new, and while it continues to grow every day, it remains too limited to make quick decisions that promise safety for the people of the United States. The solution to learning more about COVID-19, and to provide information suitable for decisions concerning safety and health is antibody testing.
While diagnostic testing determines if a patient is infected at the time of the test, antibody tests determine if the patient has ever been infected. With data pointing to high numbers of asymptomatic people, there's really no say in how many people have contracted COVID-19, but we know one thing for certain: the number of people that have tested positive for COVID-19 is only the iceberg of the population that has had it.
The list of major events in the known timeline of COVID-19 that pertain to the virus's spread into the United States begins with the first case in China. According to data that the Chinese government shared with South China Morning Post, the first case was traced back to Nov. 17. At this point, the virus was unknown as COVID-19 and was identified as mysterious pneumonia when the government reported to the World Health Organization's office in China on Dec. 31. On Jan. 13, the first case was confirmed outside of China, in Thailand. The first person to be diagnosed with COVID-19 in the United States sought healthcare professionals on Jan. 19. By Jan. 30 the WHO declared COVID-19 a Public Health Emergency of International Concern, and by Feb. 17, recommended cautionary actions to occur around mass gatherings and traveling.
Previous infection data in the U.S. was put into question on Apr. 22, when two people were determined to have died in California from COVID-19 in early February. Tissue samples were taken amidst autopsies of two people who died at home when testing was strictly limited to patients exhibiting specific symptoms. The medical examiner sent the samples to the Center for Disease Control and Prevention to later test positive for the virus. The victims had passed away on Feb. 6 and Feb. 17, and it is hypothesized that they were infected by community spread.
The newly found data is proof of two major things. One, no one knows how many people currently have or have recovered from the virus, and were asymptomatic. And now, the death toll is brought into question as well. How long was COVID-19 evident in the U.S. without anyone knowing?
The country can not return to normal without more data collection, and that's where antibody tests come into place. Although it is incredibly important for diagnostic COVID-19 testing to be increased in order to represent the current infections, antibody tests will offer promising data on how the virus spreads. With this information, scientists and the government will be better equipped in creating plans to maintain safety for the country's population.
The Mayo Clinic and the University of Minnesota were the first organizations in March. to develop an accurate antibody test. Dr. Elitza Theel, director of Mayo Clinic's Infectious Disease Serology Laboratory, said, "Knowing the true number of individuals who have developed an immune response to the virus is an important component of our public health response to this pandemic because it allows us to get a better sense of the true number of infected individuals, including those who have had mild symptoms and not sought medical care, or those who were entirely asymptomatic. These tests are also able to provide us with a better understanding of the transmission characteristics of this virus, and we can monitor how it spreads through a community or region over time."
Although researchers have no factual evidence on a level or duration of protective immunity after immune systems fight the virus once, using previous coronavirus studies pertaining to the SARS outbreak in the early 2000s, they can hypothesize that a person who has recovered from the virus once has 2 to 3 years of immunity. Antibody tests could also lead to treatment plans for patients. Individuals with antibodies could donate plasma to be administered to infected patients to aid in fighting off COVID-19. As of now, over 3,000 patients have been administered plasma treatment.
As of now, the Mayo Clinic has a testing capacity of 10,000 antibody tests a day.
In order for the country to return to normal without a colossal increase in cases, more information is needed to develop a plan. Antibody testing offers necessary data to not only better understand the virus on our hands, but to establish a way for the population to return to leave their homes without fear.
Leave a Comment
About the Contributors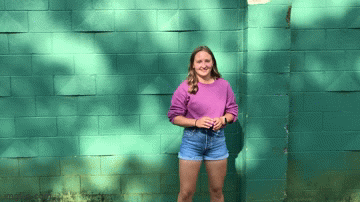 Elizabeth Trevathan, co-Director of RubicOnline
Elizabeth Trevathan is a co-Director of RubicOnline. Over the summer she played a tennis tournament to raise money for rare cancer research at Childrens'...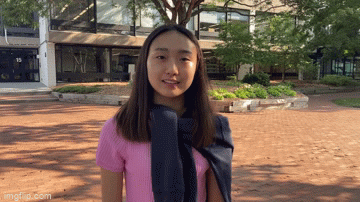 Elle Chen, co-Director of RubicOnline
Elle Chen (she/her) is a co-Director of RubicOnline. This is her fourth year on staff. Over the summer, Elle interned at NSPA to help plan journalism conventions,...