How do students combat seasonal allergies?
Ever notice the sudden increase in sneezes, sniffles, and runny noses when seasons change? It is not a coincidence. Seasonal allergies occur during certain times of the year when plants release pollen into the air. The Washington Post reports that over one in four American adults experience seasonal allergies. Although a large part of the population has seasonal allergies, they do not look the same for everyone.
According to the Mayo Clinic, allergies occur when the immune system produces antibodies that label a particular allergen as harmful even when it is not. When exposed to the allergen again, the antibodies release immune system chemicals that cause various allergy symptoms.
"
Although a large part of the population has seasonal allergies, they do not look the same for everyone.
Sophomore Harper Glass suffers extreme symptoms all year round due to her chronic allergies. Though she is allergic to numerous things, two trigger the worst symptoms: "Most of my allergies are for plants and my dog that I am very allergic to." Glass said.
Allergies appear in many different ways. Glass experiences symptoms that resemble the common cold: "I get really bad headaches, my face gets super scratched up and dry, and I'm in pain." she shared.
Glass takes a range of allergy medications to combat the intensity of her symptoms and potential flare-ups. Her daily remedies consist of Zyrtec and nasal spray. Aside from taking common allergy medications, Glass has to take more extreme measures: "I take three allergy shots every month." she revealed.
The Allergy and Asthma Network states that forms of Antihistamines are the most common allergy medicine used. Antihistamines block the chemical Histamine, the immune system chemical produced by antibodies that cause allergy symptoms.
Glass' severe allergies affect her day-to-day life, mainly interfering with school. Dealing with persistent allergies can cause discomfort in classroom settings: "It is kind of embarrassing to be sneezing and blowing my nose a bunch in class." Glass expressed.
The Asthma and Allergy Foundation of America reports that over 100 million Americans suffer from allergies annually. Glass acknowledges how allergies can affect an individual. She advises students with allergies: "Take your medicine, put on lots of Aquaphor, and remember it will all get better. It is normal."
There is no doubt seasonal allergies impact the everyday lives of multiple students. These individuals require resources to manage their symptoms effectively and minimize their discomfort during the school day.
This story was updated on Sept. 18.
Leave a Comment
About the Contributor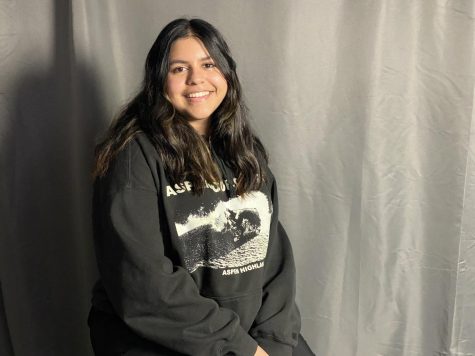 Mariam Malik, Opinions Editor
Hey! I'm Mariam Malik, a co-editor for the Opinions section of Rubiconline. This is my second year on staff. I previously worked as a Staff Writer. I am...