New USC representative Hartfeldt on environmentalism, sustainability, and leadership
For sophomore Maura Hartfeldt, who was recently elected as a USC class representative, environmental actions and student accessibility are some of her main focuses in office. She ran unopposed this year, and therefore didn't need to do any campaigning and wasn't surprised when she won. Nonetheless, she is still excited about her role on USC and already has ideas on what she wants to get done in office. 
"[My goal is to change USC's] accessibility to the student body," Hartfeldt said. 
She wants to make sure that the administration is aware of what the student body wants and is willing to take their concerns into consideration. 
"[Some of my main responsibilities are to] accurately and effectively convey to the administration what it is the student body (specifically the 10th grade) wants and needs to be changed around school," she said.
Hartfeldt also wants to have a new focus on how the SPA community can be more sustainable and environmentally conscious. She believes that this can be a job for USC in the community. 
"
Sustainability and environmentalism are some of my biggest values."
— sophomore Maura Hartfeldt
"Sustainability and environmentalism are some of my biggest values," she said. 
Hartfeldt believes that she will be a good class representative that can get these things done because she is a natural leader and has a very extroverted personality. 
"I thought that I would be a good person to represent the student body because I'm fairly outgoing and assertive… I like to take control and make sure everything is running smoothly" she said. 
About the Contributor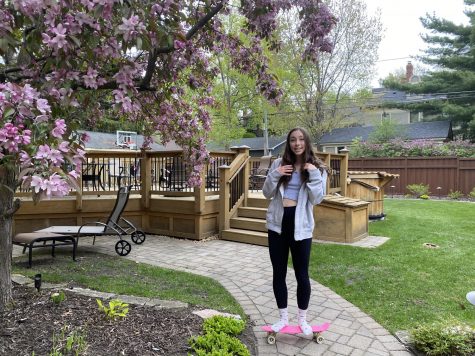 Julia Baron, Beats Manager
Julia Baron is the Beats Manager for The Rubicon. This is her fourth year on staff. While learning remotely, Julia has enjoyed going on runs, reading books...