Fencing's first tournament leads to SPA dominance

Last Saturday, Saint Paul Academy hosted its first fencing invitational of the season. Last year the tournaments were canceled due to COVID-19, but this year the team has a lot of new fencers ready to test themselves at the tournament. There are three categories of fencing, epee, foil, and saber. The Spartans are composed of a strong team, with Claire Kim, Milan Mishra, and William Moran as this season's fencing captains. The tournament started late at 9:50 a.m. and was not done until 8:30 p.m. each event happened at different times of the day, however, most teammates stayed after their event or came early to support their teammates. There were around 200 different students at this tournament with both school and club teams competing. The tournament starts with pools, which are individual rounds that go to five points. An athlete is matched with everyone in their bout, usually ranging from 4 to 8 people, and then ranked based on how well they did. The tournament then moves to elimination rounds where the athletes compete until 15 points and where first to fourth place is awarded.
"
I was pretty nervous, I didn't think I was going to get very far. I was just trying to focus on getting through the pools and doing good, getting as many points as I can.
— Rowan Moore
While fencing may be seen as an individual sport, the Spartans fencing team is a community. They bring snacks to eat throughout the tournament, coach each other from the sidelines, and make sure to cheer the loudest when an athlete on their team is fencing. Fencing is composed of three-minute rounds with a one-minute break in between where coaches are able to advise the athlete and talk strategy. The winner is based on whoever reaches 15 points first or whose score is high at the end of three of the rounds. There must be a ten-minute break between each match to give the students a rest. Most athletes only fence one category, however, freshman Rowan Moore fences both saber and foil. In this tournament, they won second place in the women's saber. Moore started in November and since has been very successful in tournaments, racking up medal after medal. After his match, Moore was exhausted and said, "I was pretty nervous, I didn't think I was going to get very far. I was just trying to focus on getting through the pools and doing good, getting as many points as I can."

Click here to view the accessible version of this interactive content
Captain Claire Kim feels the pressure. Kim is an experienced and breathtaking fencer, combining strategy with elegance to breeze by the opponents in her pool. However, since the event is hosted at SPA, she feels the pressure of performing well. Kim fenced foil and had to wait until 7 p.m. to start her pool since it was delayed and had to wait 25 minutes in between her opponents in her pool. Fencing is exhausting with the delay in between each round, the physical and mental toll of fencing for an extended period of time is heavy. Despite the circumstances, Kim thrived, winning third place in women's foil. Foil is similar to epee in the way of fencing but can only hit the upper part of the body, and cannot double touch.
Captain William Moran fenced saber this tournament and was paired against fellow teammates in the elimination round. He won his elimination rounds and got second place in the men's saber. Saber is about speed and aggression, the first to touch the other opponent wins the point. If both opponents touch at the same time, neither gets the point. Moran uses a mixture of strength and strategy to win each round, even coming back from being down five points to win an elimination round. Moran was the third to last group to fence but stayed and watched his teammates, such as Milan Mishra, succeed. SPA was very successful in men's saber, Moran got second place, senior Roberto Velez received fourth, and senior Soren Miller got eighth.
Captain Milan Mishra's fencing technique is very distinguishable, his quick and nimble approach works very well for him. Mishra's most used move is a flush, where one runs through an opponent, hitting him in the process. In epee, athletes are allowed to have double touches where both athletes get the point, they can also hit anywhere on the body. Epee allows athletes more freedom to hit other opponents and results in longer rounds
Saint Paul Academy was very successful in this tournament. Their next tournament is soon to be announced.
Leave a Comment
About the Contributor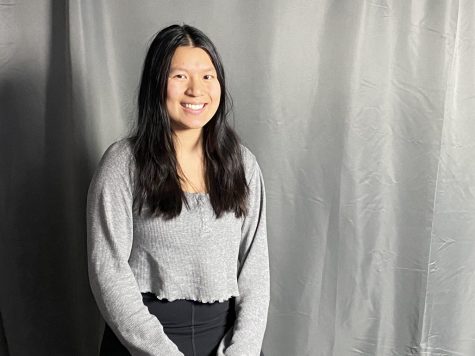 Ivy Raya, Creative Design Webmaster
My name is Ivy Raya. I am currently the Creative Design Webmaster and have been on the Rubicon Online for four years. Previously I was a staff writer,...