Fencing team sets the gold standard with skilled group of competitors
From mental challenges to physical challenges, fencing has it all. The sport's unique individualism and complex skill sets it apart from others, and as practices are now underway, Spartan Fencing is focused on perfecting their craft across all weapon types.
"My favorite thing about the team is probably that we interact with other weapon groups more than in previous years," captain Claire Kim said. "I've noticed the team has gotten a lot more engaged during my time on it, and I'm really glad that the community is something that new people have been interested in each year."
With skilled, motivated fencers in each weapon group coming together to create the team, Spartan Fencing is always working to set a high standard in the sport.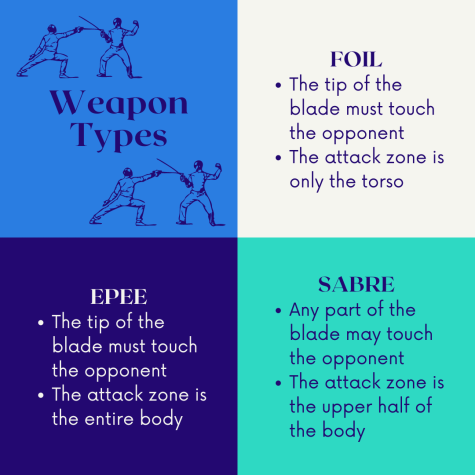 "I feel like we have a really good team this year, and in terms of competition in the state, I feel like we're better than everyone else," captain William Moran said.
With the guidance of two Olympic coaches, including returning head coach Dong-Ying "Sasha" Pai, fencers receive tough training, but it gives them the skill set they need to perform well in competitions. This all begins in practice, where the fencers build up a foundation of tools to use in their actual bouts.
"Most of the time in practice, I'd say, is spent doing some sort of conditioning or footwork drill," Moran said.
While these practices are going on, the team looks forward to the most-anticipated tournaments of the season, including the SPA Invitational on Jan. 14 and the Minnesota High School State Meet at the end of February.
Captain Milan Mishra has set his sights on winning it all with a second-place team finish at state last year and a fifth-place finish in individuals: "For men's epee at least, […] I think we can definitely win the [state] team event. Hopefully, I can win individuals," he said.
All captains speak highly of their teammates and the potential to rack up a lot of wins in their various competitions. This connected fencing community is key to the team's collective growth, despite the individualism of the sport.
Kim said, "I definitely agree that even though fencing is mainly an individual sport, we also have team events like relays and it's very important to fence other people and interact with them to gain experience."
Moran added, "You're constantly competing against each other, which is good, but there's a lot of time to talk in practice… we get a lot of conversation in."
"
Having a very strong team is going to help us get the wins that we want.
— Milan Mishra
That conversation makes friends out of teammates and supporters in the stands, even when competing in different individual categories: epee, foil, or sabre.
"I'm excited to see a lot of new fencers spread out across different weapon groups," Kim said, "and I'm looking forward to having full teams for each one. Personally, I want to try epee at some tournaments this year after only fencing foil for a long time."
Finding the balance between support and competitive spirit is the captains' focus: Mishra said, "Having a very strong team is going to help us get the wins that we want."
Fencers to watch this season include Moran, Mishra, and Kim, along with juniors Maik Nguyen and Halle Cowgill.
The fencing competitions begin Jan. 7 with the Blake Novice Tournament at the Blake School.
Leave a Comment
About the Contributor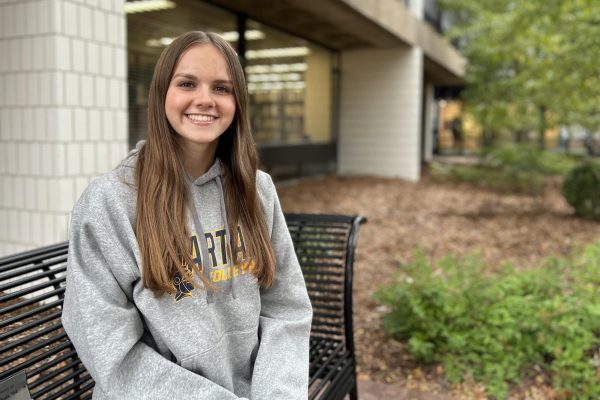 Eliana Mann, Production Manager
My name is Eliana Mann (she/her). I work as the Production Manager for The Rubicon online, and this is my fourth year on staff. At school, I'm a captain...