Fasting for faith
Ramadan is one of the holiest months for Muslims and is celebrated by millions of people worldwide. It falls on the ninth month of the Islamic calendar when Muslims fast from sunrise to sunset for 30 days. The fasts include abstinence from food and water. The holy month is one of Islam's five pillars and serves as a time for spiritual growth and discipline. Students Amir Dahm and Yassin Mokbel share how they celebrate Ramadan.
Sophomore Amir Dahm discusses how he prepares for fasting. Dahm explains how long the fasts are this year: "Fasts this year are about 14-14.5 hours long". As the days get longer, the time Dahm breaks his fasts gets pushed back a few minutes each day. To prepare for the long fasts, Muslims eat suhoor, a meal before sunrise: "I chug a bottle of water, say a prayer to begin my fast, and then go back to bed until I wake up for school." Dahm says.
Fasting during school brings its own challenges. Dahm shares the challenges he encounters during the school day: "It can sometimes be difficult focusing on classwork or tests."
Freshman Yassin Mokbel has a different experience regarding fasting during school. He sees it as an opportunity to focus on something else: "Homework during Ramadan can sometimes be a way to distract yourself from fasting," he said.
Although Dahm and Mokbel have opposite experiences with fasting at school, they agree on the difficulty of after-school activities. Dahm highlighted how demanding sports can be after an entire school day: "After-school sports can also be a challenge after not eating or drinking." Mokbel agrees with Dahm: "The biggest challenge is competing in sports and exercising." he said.
Most students at school do not celebrate Ramadan, so questions are bound to arise. Dahm reveals what he wishes more people knew about Ramadan: "I wish people knew about the customs of fasting during Ramadan." Dahm believes it is vital to "broaden one's understanding of other cultures." Dahm thinks asking questions is good, but it is essential to mind how one asks them: "Questions like 'So you can't eat for an entire month?' can get annoying, especially when that basic information can easily be found online."
"
I wish non-Muslims knew that most of us are used to fasting at this point so it is not as hard as they would think"
— Yassin Mokbel
Likewise, Mokbel wishes non-Muslims knew more about Ramadan. More knowledge about fasting would eliminate unnecessary questions Mokbel receives: "I wish non-Muslims knew that most of us are used to fasting at this point so it is not as hard as they would think," he said.
This year, Ramadan ends at sundown on Apr. 20. It is a month devoted to Muslims to get closer to their faith while practicing discipline and patience. Remember to wish Muslim peers Ramadan Mubarak (a blessed Ramadan) this week!
Leave a Comment
About the Contributor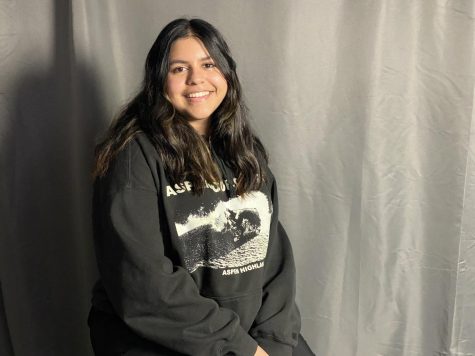 Mariam Malik, Opinions Editor
Hey! I'm Mariam Malik, a co-editor for the Opinions section of Rubiconline. This is my second year on staff. I previously worked as a Staff Writer. I am...