Environmental crises are global: think outside the United States
Climate catastrophes are nothing new on Earth, especially in the 21st century. Whether people believe in climate change or not, many countries are suffering from climate disasters and it's not getting any better.
In the past month, there have been a series of hurricanes located in the southeast part of the US. This has been a devastating event, as many people have lost their homes, were injured, or lost a sustainable place to live. We are all aware of Hurricane Ian and the damage it has caused, and states across the country have been making an effort to help their families who are affected. Although it is currently hurricane season, due to sea level rises, hurricanes have gotten more extreme and more dangerous. This all shows that we have enough support and resources to overcome this climate catastrophe solely because this climate catastrophe is occurring in the US.
However not many people know or acknowledge the climate crisis and environmental injustice that is occurring in other countries, especially third-world countries.
For example, there is an ongoing environmental crisis in Haiti and that has been difficult to deal with because of a lack of resources. According to the World Bank, Haiti has lost 98% of their forest from a series of hurricanes and lack of protection from it. Countries in the Caribbean such as Haiti and the Dominican Republic often get hurricanes because they are located around the hurricane belt and suffer from global warming and rising sea levels. However unlike other Caribbean countries such as the Dominican Republic, Haiti has little to no resources to deal with the climate crisis and along with that, they have to deal with an extreme humanitarian crisis, as there is a huge population in the country.
Additionally, Haiti is vulnerable to hurricanes and huge storms at the same time they deal with dry temperatures, all of which are difficult for agriculture and the economy. Haiti is still affected by hurricanes that happened in the past and have had a hard time recovering from them. In 2010, there was an earthquake that killed 250,000 people and ended up costing 120% of Haiti's GDP, and in 2016 Hurricane Matthew damaged one-third of Haiti's GDP.
Meanwhile Somalia, located in the Horn of Africa, has been suffering from extreme droughts. This is a huge issue because the majority of Somalis are pastoralists which means they are dependent on water to raise and sustain healthy livestock. According to the Climate Change Knowledge Portal, agriculture contributes to 65% of Somalia's GDP and employment in 2017. Water scarcity has resulted in a tension and competition between Somali pastoralists that leads to political conflict and harsh living conditions.
Bringing attention to issues happening in these countries can have a great impact. It may not instantly solve both the humanitarian and climate catastrophes, but it does bring attention and aid to the countries that need it more. Engaging in discussions about climate crises outside of the United States can contribute to an increased awareness, and therefore bring change to other countries through activism. It takes all hands on deck to help each other deal with climate change.
Leave a Comment
About the Contributor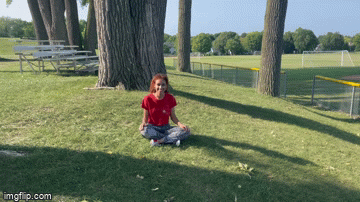 Milkii Tigro, Feature Editor
Milkii is the Feature Editor for The Rubicon. An interesting fact about Milkii is that she loves animals and would like to have lots of pets someday. Some...