Teammates become coaches for Spartan Lacrosse
Practice. Drills. Play. Postgame. Many of us only see one side of a coach's life. Regardless of what sport it might be, coaches are a really important part of being part of a team and sport. Does anyone really know much about their lives though?
Grace Burnside is a new coach for girls lacrosse at SPA. Covid hit right as she was graduating from high school in 2020. Burnside now plays club lacrosse at the University of Minnesota but that wasn't her original plan: "I wasn't going to play club lacrosse at all, but then my senior season got canceled and I felt unsatisfied and wanted to play more lacrosse" Burnside said.
She is now sticking with club lacrosse and really enjoys playing.
"
We bounce ideas off each other and when we do drills we all communicate."
— Memee Dao
Coaching is something Burnside always thought about. She started playing from such a young age and she wanted to give back and coach. Burnside loves meeting everyone and getting to know all kids who are trying out lacrosse.
"I like seeing everyone get better and, at SPA, I'm coaching a brand new team functionally, so it's fun to see people improve," Burnside said.
Something different about the coaching staff for the girl's lacrosse team is that they all knew each other before coaching. There are four coaches in total, two for varsity and two for JV.
Burnside coaches JV alongside her teammate on the U of M club team Anna Boeser. The varsity coach, Taylor Tvedt is also the head coach for the U of M team and coaches Boeser and Burnside. The fourth coach Memee Dao played in the past for the team and had Tvedt as her coach.
They all love coaching together.
"We have all played together and we know how each other plays and so it helps with communicating," Boeser said.
Balancing ideas for practices is another thing that the coaches love to do, "we bounce ideas off each other and when we do drills we all communicate," Dao said.
Spartan Lacrosse plays their next game this Saturday at 2 p.m. at Eastview.
Leave a Comment
About the Contributor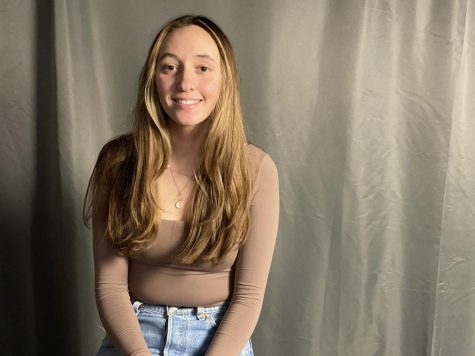 Davan Rosen, News Editor
Hi! My name is Davan Rosen (she/her). I am a News Editor for RubicOnline, and this is my second year on staff. Outside of journalism, I enjoy working,...