Lacrosse preps for season with new co-op, more players
After Visitation withdrew from a longstanding co-op team with SPA for girls lacrosse, the program was given a fresh start this spring with a larger roster and planned co-op with St. Agnes School.
"We weren't contributing a lot of people. [Visitation] just felt that they didn't need [the co-op] anymore," junior Julia Colbert said.
Although the team's season won't officially take off until Apr. 4, captains Ivy Raya, Mia Hofmann, and Julia Colbert held the team's first pre-season practice on Sunday. They intentionally planned the initial practices to focus on breaking down the basics of the sport.
"I think [pre-season practices] will definitely be more focused on kind of the fundamentals. So there will be a lot of just catching and throwing. And then hopefully, we can get outside and progress to more game-like situations just so everyone can get more familiar with the game," Colbert said.
As a combined middle and upper school team, the program has gained far more players than in previous years. While captains don't have the official roster yet, the potential list of players has a total of 38 individuals. An uptick in player interest at SPA this year has far exceeded the three students on the co-op varsity team during the 2021 season.
As the team kicks off a new program with a different group of players, Colbert explains that a team culture of inclusivity and bonding will be especially valuable. "I'm hoping this year, just because we have a lot more new people and younger people, we can kind of rebuild that culture and be more inclusive and connected," Colbert said. "I know in past years and with other sports, the younger players are normally kind of grouped together and aren't really included with the high schoolers," she added.
"
We can kind of rebuild that culture and be more inclusive and connected."
— Julia Colbert
This emphasis on inclusion could manifest in different ways. One idea Colbert explained was creating a buddy system between the middle school players and high school players to forge stronger relationships. In any case, the captains strive to make everyone – including the St. Agnes students and younger players – feel equally as welcome.
Lacrosse has their first game Apr. 18 against St. Paul Central High School at 4:30 p.m. at the Randolph Campus. Their next captain's practice is this Sunday from 1 to 2:30 p.m., and they invite anyone to join.
The team is led by head coach Taylor Tvedt and assistant coach Memee Dao.
Leave a Comment
About the Contributor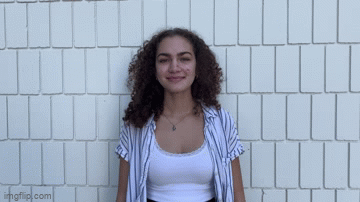 Clara McKoy, Rubicon TV Producer
Clara McKoy (she/her) is in 10th grade and is one of the Rubicon TV Producers for RubicOnline. Clara is a dancer and enjoys evening walks with her dog...