Despite apparent progress, Hollywood still has diversity gaps
Minority representation has been shaking up Hollywood in the past couple years. What does this mean?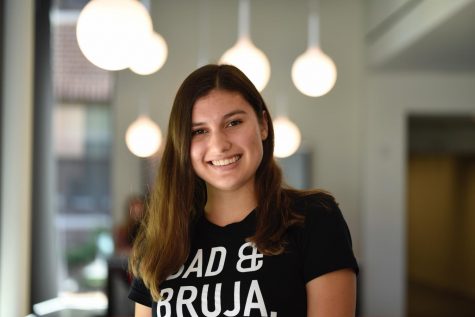 More stories from Isabel Saavedra-Weis
This past year has been filled with Hollywood firsts. Marvel released Black Panther, the first superhero movie to have a black superhero as the center of it. Crazy Rich Asians was the first film in twenty-five years to star an all Asian cast. Groups of people were buying out the theaters to watch Love, Simon, an LGBTQ+ rom-com. As a result of these movies, the box office was raking it in.
Disney's Moana and Jordan Peele's Get Out made history by infiltrating genres that usually tell white stories. Movies like Coco deal with non-white heritage and history head-on by making it the center of the story. On the flip side, Netflix's To All the Boys I Loved Before stars an Asian-American girl as the female love interest, uncommon in mainstream romantic comedies. Although her race has very little to do with the story, they choose to show her not as a token but as a relatable, quirky protagonist. 
Is Hollywood finally reflecting the diverse and complex stories of this country? Not really. The movie posters might make it look that way, but in reality, there is very little change in the variety of movies made.
University of California's Hollywood Diversity Report 2018 recently analyzed the movies and shows released in 2016. As a result, they found that only 13.9% of lead roles are portrayed by minority actors, only 12.6% of directors are minorities, and that minority writers make up 8.1% of writers in the movie industry. To put that in perspective, 40% of the United States are people of color. There is still a large gap between the faces we see in our day-to-day life and the faces we see on the screen.
Yet, the data also showed that movies who had 21%-30% minorities in their cast did the best in the box office. When the audience feels represented, tickets are bought. People go out of their way to see themselves in a theater.
"
When the audience feels represented, tickets are bought. People go out of their way to see themselves in a theater."
Movies with exciting and new representation are headlining the entertainment industry. These breakthroughs should be celebrated, but not upheld as the best Hollywood can do. Out of the 600 movies Hollywood releases per year, plenty more could have people of color on the screen. Beyond the faces we see, there could be many more people of color behind-the-scenes, writing and directing the stories to ensure authenticity.
About the Contributor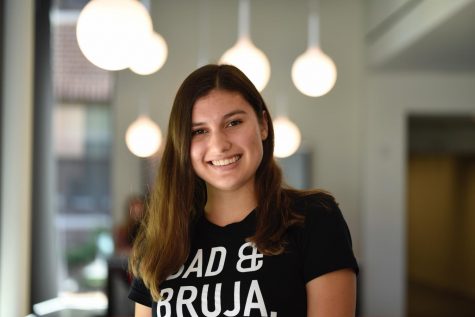 Isabel Saavedra-Weis, Opinions Editor
Isabel Saavedra-Weis is the Co-Editor of Opinion on the RubicOnline. She also is behind the blog No Right Answer. This is her fourth year on staff. Recently,...