[CULTURES @SPA] Students celebrate Mid-Autumn Festival with a moonful of food
The Mid-Autumn Festival (中秋节) is one of the biggest holidays celebrated annually in China. Always falling on lunar Aug. 15 – which happens to be Sept. 21, this year- Chinese people celebrate Mid-Autumn Festival by gathering to have meals with family, setting up lanterns and most notably, eating mooncakes. In the past, the purpose of the Mid-Autumn Festival was a day of prayers to the moon for a fruitful harvest season. Now, the Mid-Autumn Festival mainly serves as a festive celebration and time for family reunion.
While there are many versions of how the festival came to be, one of the most popular versions involves the story of two lovers, Chang'e and Hou Yi, that got separated- one on Earth and the other on the moon. The story is set when the world has ten suns that created much pain and suffering for the people. However, Hou Yi, a superb archer, shoots down nine of the ten suns, saving the people from the horrible conditions. As a reward, Guanyin pusa (a buddha) rewarded Hou Yi with two xiandan (elixirs) which would turn whoever ate them into a deity. Then, on Aug. 15, when Hou Yi went hunting, one of his apprentices, who knew about these xiandan, entered Hou Yi's house and threatened his wife, Chang'e, to hand them over. Not wanting such a horrible person to take possession of the xiandan, Chang'e gulped down both of the xiandan and ascended to the moon where she became a deity. Thus from then on, Hou Yi mourned for his wife who was forever stuck on the moon. And because she liked mooncakes, Hou Yi set them up for her every year on lunar Aug. 15.
At St. Paul Academy and Summit School, some students also have their own ways of celebrating the holiday.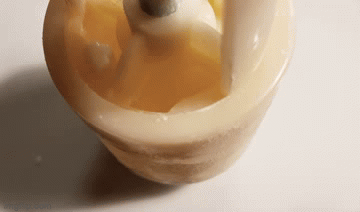 How do you celebrate Mid-Autumn Festival? What is your favorite type of mooncake?
"
When I was little I used to go look for the moon lady [Chang'e] with my mom. I would get dressed up in my qipao and we'd go walk around the neighborhood with lanterns. Nowadays we usually just eat mooncakes and home and text our family back in Hong Kong to wish them a happy Mid-Autumn Festival on our family Whatsapp group chat. For this year I hope to do a little more to celebrate like decorate the house, and move our alter downstairs to leave offerings/incense for our ancestors. I would have to say the classic lotus paste mooncakes with the salted yolks inside are my favorite kind. "
— Zoe Cheng Pinto
"
Actually, my Chinese birthday is on Mid-Autumn Festival, so I usually call my grandma. We do eat moon cakes and send moon cakes to family and friends. I personally like the lotus seed-filled ones (the creamy ones) without the egg yolk."
— 9th grader Deling Chen
"
My family likes to eat together for the Mid-Autumn Festival. My favorite type of mooncake is lotus-filled mooncake."
— 9th grader Belle Weng
"
For the Mid-Autumn festival, I tend to eat mooncakes with my extended family. My favorite flavor of mooncake is lotus paste. They go amazingly with tea. I've never been fond of egg yolk in mooncakes."
— sophomore Oliver Zhu
"
We always eat mooncakes and occasionally we'll eat a nice dinner and call family. My favorite mooncake is just the generic ones. If they have the egg yolk in it I just take it out and don't eat it."
— junior Andrew Bai
"
I like the red bean one."
— 9th grader Avery Liu
"
My family isn't too big on the Mid-Autumn Festival but my parents love mooncakes so we do end up eating those a lot. I'm actually not a big fan of moon cakes but I'd prefer custard over red bean or salted egg yolk. "
— 9th grader Annie Zhang