Cross Country team runs to improve time, stamina
Spartan Cross Country benefits students physiologically, but beyond that, it provides a welcoming environment for anyone, and becoming a part of the cross country team is open to all without a tryout.
"I'm excited to see some new middle school talent coming out to practice and our returning freshmen and sophomores, because they are the future of the team," co-captain Jonah Spencer said.
The team bonds during their dynamic warmup and as they stretch. The runners continue this laughter and social activity as they jog around campus and the surrounding Highland Park area.
"Practices can be difficult, but they're always enjoyable. It can be a struggle to maintain decent attendance throughout the season because of the physical demands of running daily, but the feeling you get when you perform well in competition makes all the hard work you've done seem worth it," Spencer said.
When the season wraps up, the team hopes to build upon their improvement from last year and send team members to compete at state. They will do this through hard work during each practice. Clearly, the talented cross country team is devoted to working hard to reach their goals.
Leave a Comment
About the Contributors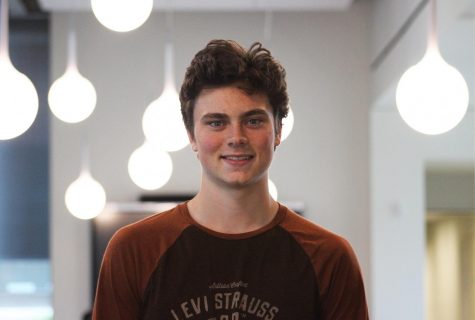 Jasper Green, In-Depth Editor
Jasper Green is the In-Depth Editor for the 2018-2019 season of The Rubicon, and it is his fourth year on staff. Green believes in the power of sharing...
Dianne Caravela, Feature Editor
After spending last year completing Writing for Publication I and II and working as a staff writer for The Rubicon, sophomore Dianne Caravela is super...