Costume creation: Quenby Wilson finds power in fashion
In the second grade, Quenby Wilson got their first taste of costume design. For Halloween, they wanted to recreate the skirt worn by Queen Susan from the book series 'The Chronicles of Narnia'. At first, costume design was a call for independence, "it made me feel powerful," Wilson said. But now, the costumes she intends to wear are too "obscure or nebulous to find store-bought" so hand-making them is the only "cost-effective option".
The process starts in the middle of September as they assemble various materials, links, and photo inspiration. When Wilson needs to track down a particular pattern, they find them on online shops such as Esty or eBay and contact the seller. Over the course of October, they acquire all of the little pieces of the costume, such as jewelry, tights, and accessories, and plan their hair and make-up situation. With two days remaining before Halloween, they hurriedly begin to assemble the costume as they realize that the "most labor-intensive piece isn't even started." Two days later before the big event, "I emerge, miraculously, victorious an hour before my Halloween plans are supposed to start," Wilson said.
Over the years, Wilson has advanced in her techniques. For example, "I no longer hand-stitch skirts right-side-out with thread that doesn't match the fabric," Wilson said. They have become more ambitious as well because they've learned how to read stitching patterns. "As long as I have a pattern, I can make whatever it is I need," Wilson said.
One of their biggest inspirations is Nina Hagen, a german punk rock singer, songwriter, and actress from the 1970s. Wilson is especially inspired by 80's punk rock and historical occult figures in her costumes and day-to-day fashion. "Ceremonial garb is so opulent and recognizable, and I'm a big appreciator of symbology," Wilson said. While their costume is pin-pointed for this Halloween yet, they are in the process of pulling inspiration from figures and archetypes like Aleister Crowley and Leila Waddell, various Goetic demons, and Cornelius Agrippa.
"
My goal with everything I create is to perform myself as authentically as I can."
— Quenby Wilson
Wilson highlighted that their favorite part of the process is trying on the costume for the first time. "[It] is always so satisfying because it's the first time I can see the project coming together, which motivates me to keep going," Wilson said. Fashion, adornment, costumes, and the way that they present themselves is an important aspects of their everyday life. "My goal with everything I create," Wilson explains, "is to perform myself as authentically as I can." The process of creating clothing and accessories is one way Wilson finds they "don't have to rely on the manifestation of someone else's vision to accurately portray [their] own." Wilson takes the cultural tradition of dressing up one day of the year on Halloween and turns it into a daily exploration of fashion, self-expression, and authenticity.
Leave a Comment
About the Contributors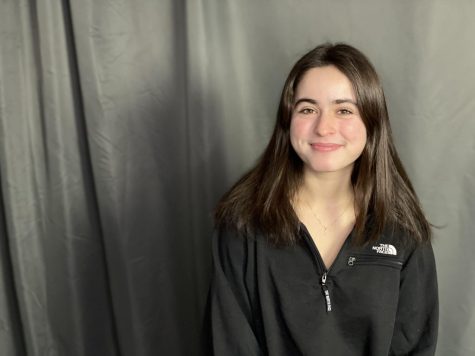 Georgia Ross, Sports Editor
Hi! I'm Georgia Ross, the Sports Editor at The Rubicon. This is my second year writing; last year I worked as a Staff Writer. In my free time, I like...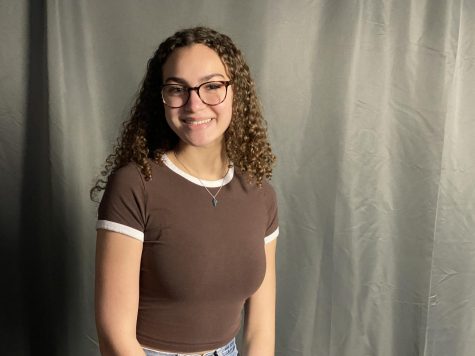 Clara McKoy, A&E Editor
Hi! My name is Clara McKoy (she/her)! I am currently one of the A&E editors for RubicOnline, and this is my third year on staff. I was both a staff...