Spread of COVID-19 shuts down remaining exchange trips
With just a week until exchange trips to Germany and Spain; itineraries had been made, tickets had been purchased, and students and teachers were ready to depart. Plans were halted Mar. 3, however, due to the rampant growth of COVID-19. Just a couple of weeks ago, the Chinese exchange trip was canceled due to the virus's presence. Since then, COVID-19 began to spread around the world making appearances in both Germany and Spain. 
Due to its severity, members of the language department and administrative officials made the decision to cancel the trips that were set to take place over spring break.
"
We need to be rather safe than sorry, and to be quarantined someplace would not be a fun experience."
— US German teacher Jutta Crowder
Spain trip leader Rolando Castellanos said, "I am so, so, so upset […] We were all very excited."
The exchange trip to Spain had 22 students signed up, including junior Senai Assefa. Assefa said, "I was excited to get the chance to visit Spain and see all of the exchange students again, but it's probably smart not to go because it would be tough if we got stuck over there."
Members of the German trip felt the same way. "I was really looking forward to going and I'm really sad, but I understand the school's decision," junior Elaina Parsons said, "It's a very scary situation."
The German trip, which had 15 students signed up, was organized by US German teacher Jutta Crowder. Crowder said, "We've been so excited to go there and our partner school was expecting us and made such great plans. We even had a soccer match on the books."
Despite this, Crowder acknowledged why the move had to be made, she said, "We need to be rather safe than sorry, and to be quarantined someplace would not be a fun experience […] It's probably good to be cautious, but it's very disappointing."
Leave a Comment
About the Writer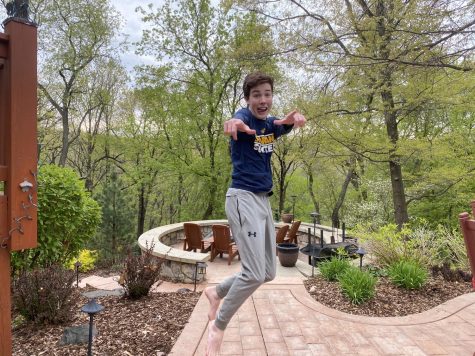 Bobby Verhey, Rubicon TV Executive Producer
Bobby Verhey is the Rubicon TV Executive Producer on RubicOnline. This is his fourth year on staff, previously working as the Sports Editor and Social...