Community engagement brings positivity and connectivity to SPA
Each week, events fill the student newsletter. Club meetings, sporting events, and the daily lunch are the usual suspects, but on some occasions, guest speakers and bake sales are dispersed throughout Dean Tepp's weekly update.
While relatively limited, speakers, bake sales, and other engagement activities are a core part of the SPA community. On Jan. 30, Mishpacha, SPA's Jewish affinity group, brought in speaker Tom Glaser, a son of holocaust survivors and the grandfather of a current SPA student. On Monday, Feb. 6, former SPA teacher Haseena Hamzawala spoke to students through the Anti-Racism Student Interest Group (ASIG). There have been several other speakers and bake sales throughout the school year, especially during the second semester.
Student clubs and affinity groups need to hold this uptick in guest speakers and community engagement at its current peak. Still, it is essential to recognize that having more than one weekly speaker will water down the content and attention towards each. Clubs and affinities need to work together to ensure students and faculty are recognized and interested in various topics. These speakers and events guarantee every club can demonstrate its values to the broader SPA community.
Every other year, the Upper School Council (USC) holds a speaker day where they choose one topic and bring in several speakers who relate to that specific subject. This year, USC plans to cover Gender Identity and Experience. In past years, topics have included Diversity, Equity, and Inclusion in 2021, issues in science and technology in 2019, and environmental damage in 2017. Although speaker day is a USC tradition, the council staying consistent with speaker day over COVID-19 and struggles with online and in-person meets must be applauded. Speaker day is yet another instance of increased community engagement and is a significant factor in student connectivity.
Bake sales are another vital factor in keeping the SPA community tied together. Groups like Community Action Service (CAS) and the Book Club have held bake sales this year, supporting various groups and organizations outside the SPA community. While very different from guest speakers, bake sales are another way clubs and affinity groups have influenced the broader student body rather than just their members.
Overall, any sense of engagement and collaboration creates a sense of growth in the SPA community. Students and faculty come from countless different places with endless experiences and opinions. It is imperative that every person is accepted and connected with the rest of the community.
As the school year moves into the second semester, more of these events should be planned and executed by the SPA administration, clubs, affinity groups, and even specific classes. Guest speakers, bake sales, and other school-wide events only bring students and faculty closer together, and they must stay consistent throughout the rest of this school year.
"
Guest speakers, bake sales, and other school-wide events only bring students and faculty closer together"
Events like these – along with new forms of connection through treasure hunts like Ms. Schmidt and her advisory set up for the week of Feb. 6 and other interactive community-based activities – will help build relationships between members of the SPA community. These relationships are something that everyone can contribute to before the school year inevitably comes to a close.
Leave a Comment
About the Contributor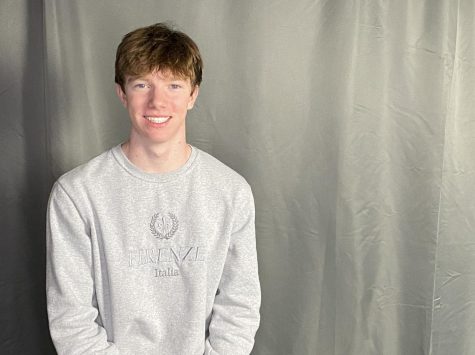 Tommy Verhey, Director of RubicOnline
Hi, my name is Tommy Verhey. I am currently the Director of RubicOnline, and have served as the Beats Manager of the RubicOnline and The Rubicon, the Sports...