Club sports build competitiveness, relationships, athletic success
In every team sport, athletes play for the name on the front of the jersey. While high school sports are seen as the norm from freshman to senior year, students frequently participate in club sports during the off-season to keep their skills sharp. These students are not just playing for the Spartan, but also for the logo of their competitive club team.
Over the past few years, there has been a significant decline in children and high school students participating in more than one sport. Currently, 137 SPA students participate in one sport, but only 86 play three. Some argue that it is essential for students to build athleticism and stay actively engaged in their communities by playing multiple sports. However, others believe it is better to put complete focus and energy into one sport year-round in hopes of making it to the college level and beyond.
When students choose to play one or two sports, they often have time in their off-seasons to join a club sport. For a given club sport, the off-season resides during the three-month high school season before resuming for the rest of the year. This gives students the best opportunity to grow their skills, connect with new teammates, and learn from different coaching styles.
Senior Finn Sullivan plays on the boys varsity soccer team and for St. Paul Blackhawks and values different aspects of playing on the two teams. "I play Blackhawks because I love soccer, and it is a good outlet for activity when I don't have a sport I love in the winter or spring. It is a lot of fun, but I honestly enjoy the high school season more because the skill level is much higher," Sullivan said.
"
It (club soccer) is a lot of fun, but I honestly enjoy the high school season more because the skill level is much higher"
— Senior Finn Sullivan
While Sullivan sees his club team as a more relaxed environment, the skill level across high school sports and club sports can differ. Senior Solvej Eversoll plays for the Northern Lights volleyball club and recently committed to Claremont McKenna College to continue her athletic and academic career. While Eversoll did enjoy her five years on the team and her time as the girls varsity volleyball team captain, she believes the level is much higher for club volleyball. "While I do love volleyball at SPA, I enjoy club a lot more. My club team plays at a much higher level and is a huge factor in my volleyball skills and development. Also, the season is longer which means it's a much bigger commitment than the two-to-three-month high school season," Eversoll said. Additionally, playing for a competitive club team gives student-athletes a significant advantage in the recruiting process. With more practice and games, there is a much higher chance that college recruiters and coaches can spot athletes like Eversoll.
Club sports can also add to the love for the game. Meeting new people and building lifelong friendships with teammates and coaches is a large part of club sports. Junior Aurelia Meza, who plays for MAP South Hockey, said, "my favorite part of MAP is getting to meet girls from a ton of different teams and then facing off against them in the regular season. I have become super close with a lot of them, so it adds another level of competitiveness to each high school game." So, while competitiveness and improvement toward the next level are a factor in club sports, there is still significant weight placed on building relationships through out-of-school practices and games.
Playing high school sports also results in relationships across gender and age at SPA. While club sports will likely bring connections to many other student-athletes outside of the SPA community, both bring a strong sense of bonding and camaraderie.
Even though not every student does, athletes participating in club sports year-round are integral to SPA's athletic success. While some competitions are less competitive outside of school, students gain more insight into their athletic abilities and grow their skills before the start of each high school season. For example, the boys varsity soccer team that won the 2022 Minnesota Class A State Championship earlier this year had a final roster of 25 players. Of these 25 individuals, 16 participated in club soccer outside the high school season. Girls varsity soccer and the Nordic team likewise have consistent year-round club experience on their respective rosters, indicating why both teams have seen consistent success over the past few seasons. While it is important to note that club sport participation is not the only reason for a specific team's success, the off-season work impacts each team's overall preparation for the season.
Students like Sullivan, Eversoll, and Meza, who play club sports, devote just as much time to athletics as students who play three or more sports at SPA. Still, it remains a personal choice on what high school and club sports students play. In both cases, students are learning more about their athletic abilities, interests, and overall selves.
Leave a Comment
About the Contributor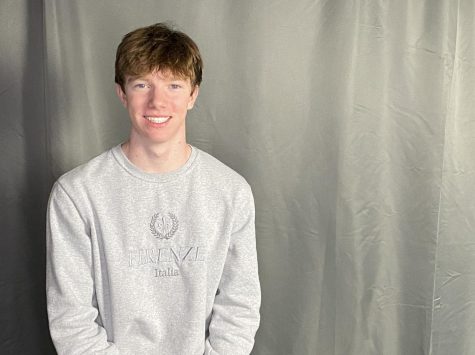 Tommy Verhey, Director of RubicOnline
Hi, my name is Tommy Verhey. I am currently the Director of RubicOnline, and have served as the Beats Manager of the RubicOnline and The Rubicon, the Sports...