"Bedroom pop"- the young artists changing the music industry, and Generation Z, through self-production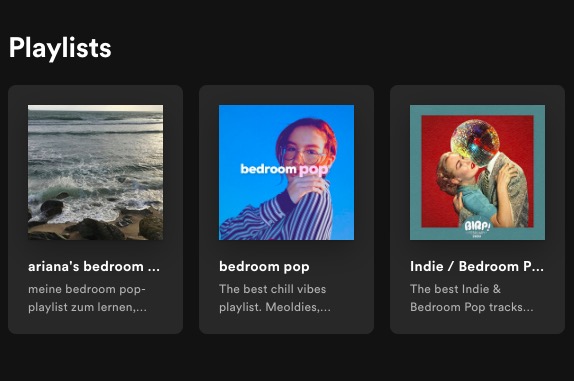 People find magic in music because they are able to relate to it. This is the reason why different genres come into prominence as times change- the Silent generation (born 1925-1945) loved big band and jazz. Baby boomers (born 1946-1964) witnessed the beginnings of rock and the heydays of genres like classic soul and disco. Grunge music was called "the voice" of Generation X (born 1965-1979.). Generation Y (born 1980-1995), or millennials, are drawn to hip-hop, rhythm and blues (more commonly known as R&B), and rap. Though the sound of Generation Z (born 1996-2010) has not had time to fully take shape, many people in this generation have contributed to the rise of a new genre- "bedroom pop." 
Bedroom pop earned its name from its pioneers- young artists making music in their bedrooms with inexpensive equipment and self-production programs like GarageBand. Such frontrunners as Clairo and mxmtoon have brought what bedroom pop fans find essential to the genre- fuzzy audio, raw and personal lyrics, and subtle harmonies. Even star Billie Eilish and her brother Finneas began as bedroom pop artists, and their early songs including 2016's "Ocean Eyes" fit the genre's trademarks. 
Bedroom pop has a distinct topical difference from regular pop. The lyrics are written completely by the artists, without editors glossing and cleaning them up. The artists are then able to express raw emotion in their own words. In mxmtoon's 2019 single "blame game," the 19-year-old artist sings, "It can be easier to say it's your fault/ Than facing our lack of gestalt." In these lyrics, mxmtoon, aka Maia, forces herself to be honest and stop blaming her ex-partner for the downfall of their relationship. These lyrics, like many other ones crucial to bedroom pop, stick with the listener and convey emotion in a way that professionally edited ones cannot. 
This youthful genre also has room for social statements. Generation Z-ers act on their justice-oriented beliefs, with movements such as Students Demand Action and Fridays for Future growing as this generation begins to see the flaws in society. In girl in red's (also known as Marie Ulven's) 2018 single "girls," she sings, "No, this is not a phase/ Or a coming of age/ This will never change." In these lines, 20-year-old Ulven references her queerness and clapping back to homophobic remarks of her sexuality being dismissed as "a phase." Bedroom pop artists are able to speak about today's social climate in ways that other artists aren't able to.
"
Bedroom pop has so risen in prominence in recent years that it has the potential to become "the sound" of Generation Z."
As Generation Z searches for its own place to share its feelings and experiences, bedroom pop provides the perfect opportunity. Both Millennials and Gen Z-ers have dealt with complaints from older generations about laziness, political correctness, and technological addiction. Songs like Conan Gray's "Generation Why" unify and connect Generation Y and Generation Z about the adults who just don't understand what the younger generations are up against. 21-year-old Gray arms his chorus with insults hurled at the youth from Baby Boomers, such as "worthless" and "selfish." Gray also references climate change with the lines "'Cause at this rate of earth decay/ Our world's ending at noon/ Could we all just move to the moon?"
Bedroom pop has so risen in prominence in recent years that it has the potential to become "the sound" of Generation Z. Studies show that most people's adult tastes develop around ages 13 and 14. By 2024, even the youngest Gen Z-ers will have reached this age, and if bedroom pop continues to rise like it has, it will certainly become what grunge was for Generation X. This new genre has already begun to bring unity to young people, and will hopefully continue in the near future.
Leave a Comment
About the Contributor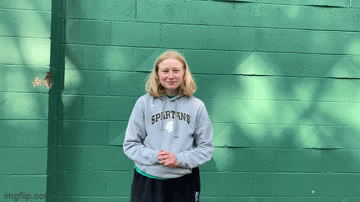 Eve Sampsell-Jones, Chief Visual Editor
Evelyn Sampsell-Jones is the Chief Visual Editor for The Rubicon. They've been working with SPA publications since their freshman year and they're now...