Barkwell offers inspiration as a Spartan hockey goaltender
Junior Nikola Barkwell inspires many as the only girl on the Spartan hockey team.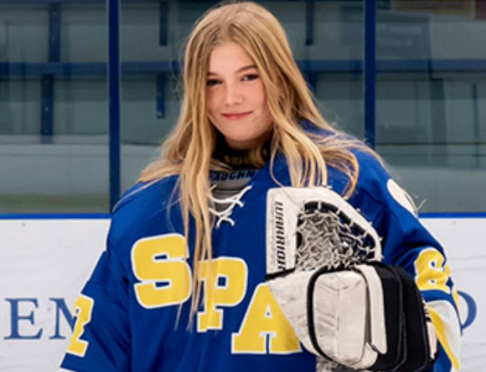 ABBTTB: Always Be Better Than The Boys. Inspired by gold medalist Mikaela Shiffrin, this is the mantra that junior Nikola Barkwell uses to motivate herself as an athlete. While Barkwell has carried the phrase with her throughout much of her sports career, it has gained new meaning this winter as she joined the Spartan Hockey team, which has historically been an all-boys program.
Hockey has been a key part of Barkwell's life since she started playing at seven years old. Whether playing for a club, for fun with friends or representing a school team, she has dedicated countless hours to the sport and felt how it has changed her physical and mental toughness, especially as a goalie.
"Hockey is a mental game as much as it is physical, so staying on track even after you get scored on or make a mistake can be difficult. I like how much of a challenge being a goalie is because your mistakes are much more visible, and so you have to work hard every second to be your best," Barkwell said.
After playing for United (the SPA and Visitation co-op team) during her ninth-grade and sophomore seasons, Barkwell made the switch to join the Spartans after the United partnership was dissolved. Though this year, the United team has been revived with SPA, De La Salle, Minnehaha Academy, Providence Academy, and St. Agnes players, Barkwell knew it would not be the same.
"
It has been difficult being a girl on the team because, in order to stand out, a girl has to be twice as good and work five times harder"
— Nikola Barkwell
"It was very hard to leave the United program. I have so many friends on the team and after the co-op fell apart it was very difficult because a lot of those friendships changed," she said. "It was a difficult decision for me because I do miss playing with the girls, but I think playing for the boys is a new opportunity for me to get better."
As she expected, Barkwell has found new challenges and advantages to playing with the Spartans. In addition to the pace, she has had to adjust to different styles of play and opponents who are more physical. Barkwell finds that the girls are typically very technical and have to move around smoothly because there is no checking allowed in their games, while the boys can get their shots off much faster and play with a more aggressive style.
While she feels that the rest of the Spartans see her as their equal teammate and do not value her contributions to their team any less because of her gender, Barkwell has made an effort to prove her dedication by working hard to help her skills shine. "It has been difficult being a girl on the team because, in order to stand out, a girl has to be twice as good and work five times harder," she said.
Though many female athletes, particularly those who choose to play on male-dominated teams, have faced harsh double standards or stereotypes, Barkwell is grateful for the unwavering support from school administrators, coaches, and teammates who have welcomed her to the team and given her the opportunity to further develop her abilities and love for the sport.
The experience on the Spartans team has been new, exciting and helped Barkwell grow as a player in a variety of ways. Though making the decision to switch teams was not an easy task, Barkwell has no regrets and looks forward to continuing her time with the Spartans.
Leave a Comment
About the Contributor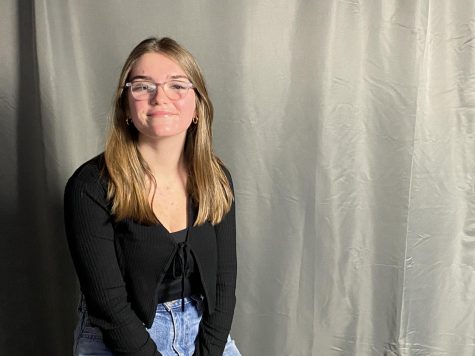 Ali Browne, Production Manager
Hi! I'm Ali Browne, and I'm the Production Manager for RubicOnline. This is my third year on staff and in the past, I have been the feature editor and...