ASR overcomes unexpected obstacles on path to Minnesota Science Fair
The Advanced Science Research class has been one course that has been able to work around the impact of Saint Paul Academy & Summit Schools' decision to both conduct most of the school year in a hybrid model, as well as a full-time distanced model. Following the COVID-19 pandemic and all of the changes that swept through the hallways of SPA, ASR has transitioned to a model in which students can still conduct experiments. Students taking the class are allowed to conduct their experiments either during a distance-learning school day or any other time after school within the campus's confines.
Conducting all of the different experiments in school have a much different feel than they usually did. Senior Rashmi Raveendran, an ASR student, said, "When I go in, it's very different because I normally go after school while the school is essentially deserted. Other days, I have gone in and spent my whole day in the ASR room while the 9th and 10th graders are at school."
Raveendran also said "It's an interesting dynamic because I now take some of my classes from the ASR room, as I am not allowed to leave campus and come back. It's an interesting way to do school but it's really fun to be with other ASR students because it feels a bit like normal school and we always have a good time."
"
I definitely enjoy the fact that ASR has given me the opportunity to come into school and have a sense of normality during the pandemic,"
— Rashmi Raveendran
As expressed by Raveendran, the short periods spent at school help bring back a small sliver of normalcy for students, as they can travel in and out of school, simulating their everyday routines prior to the COVID-19 pandemic. Even though the students need to regularly participate in all of their online class meetings within the ASR room, the class continues to be a nice change of pace for students. "ASR is different in the sense that it's the most normal. Thankfully, I haven't felt restricted by the class because of COVID, so it's been the one that has felt most similar to what the class had intended from the start of the semester. Although I like all my classes this semester, I definitely enjoy the fact that ASR has given me the opportunity to come into school and have a sense of normality during the pandemic," Raveendran said.
With the next phase of distance learning only in its preliminary stages, it will be interesting to see how ASR changes and adapts over extended breaks, where students may plan to travel and interact with extended family members or friends. Knowing that experiments can and will fall through if not carried out properly, this year, especially this year at a distance, will continue to be challenging for students partaking in the class.
Leave a Comment
About the Contributor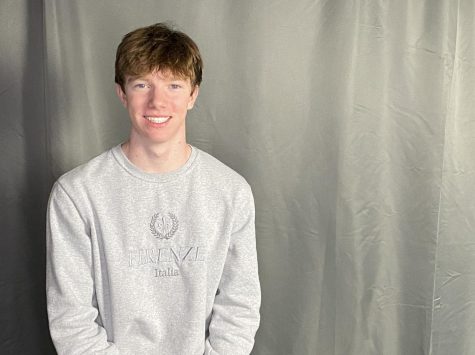 Tommy Verhey, Director of RubicOnline
Hi, my name is Tommy Verhey. I am currently the Director of RubicOnline, and have served as the Beats Manager of the RubicOnline and The Rubicon, the Sports...