Rising COVID-19 cases and extended Thanksgiving break makes travelling a tough decision for students
Thanksgiving break has always been an excellent time for students who need time to relax, go on vacation, and visit friends and family. Throughout the COVID-19 pandemic, it has been challenging to get out of the house, let alone travel across the country. Although SPA has elected to move to a full-distance schedule from November 16th through most of January, many factors go into students traveling, both positive and negative.
The administration has elected to retain many of the past guidelines and restrictions for students who plan to travel during the pandemic. "We are aware of the potential impact of travel and group gatherings over the holidays. Although the move to Distance Learning mitigates this somewhat for Middle and Upper School families, we urge you to follow the guidance of public health officials and consider carefully your travel and gathering plans over the holidays," said Head of School Bryn Roberts in an email sent to the entirety of the upper school. Although the administration chose to move to a distanced model and extend Thanksgiving break, they will continue to enforce the two-week quarantine necessary to follow after traveling on a bus, plane, or any other densely populated form of travel. This means that student-athletes will likely be unable to return to their sport directly after traveling and will need to sit out of at least two weeks of practice and games.
The high possibility of exposure along with the mandatory two-week quarantine makes traveling a tough decision for students. Senior Senai Assefa said, "Although Thanksgiving break is extended by 2 days this year, it is still a really hard decision for my family and I to make. We usually travel to see our extended family every year around this time, and it would be great to keep up that tradition and to get a really necessary change of scenery, but I think there are also a lot of factors that could sway us to not go." Assefa continued, "The huge spike of COVID cases across Minnesota and the country as a whole has been something my family has been closely monitoring. Also, both me and my brother play basketball in the winter, and missing two whole weeks of both practices and games in my senior season would be a huge bummer. Basically, the decision is still up in the air."
Although most students are still pondering the difficult decision, some already know they will not travel. "My family and I are going to stay home because of COVID. We usually travel over Thanksgiving and were strongly considering going this year, but even with the extended break and now full-time distance learning, the increased numbers of cases and mandatory quarantine are just not worth it," said sophomore Johnna Johnson.
While most students have decided not to travel, others are still unsure about their plans, some aim to visit family and follow the mandatory quarantine after arrival home. Sophomore Solvej Eversoll said, "I'm going to visit my family out in Santa Barbara, California over Thanksgiving. Since we canceled our summer vacation last year, we haven't seen our grandparents and cousins in over a year. Our plan is to stay socially distanced from our extended family at all times, eat outside, and sleep in the guest house. We are really excited to keep our yearly tradition going, and will be sure to follow all of the COVID-19 guidelines SPA has put into place."
With COVID cases rising, families not traveling, and long and tedious quarantines, this year's Thanksgiving break is sure to be an abnormal one. As students continue to alter their travel plans, COVID guidelines slowly get more intense, sports seasons move forward, and SPA stays in school at a distance. All in all, traveling around this time of year is sure to change at any and every given moment. The most important thing to do, whether traveling or not, is to follow SPA's guidelines and to stay safe.
Leave a Comment
About the Contributors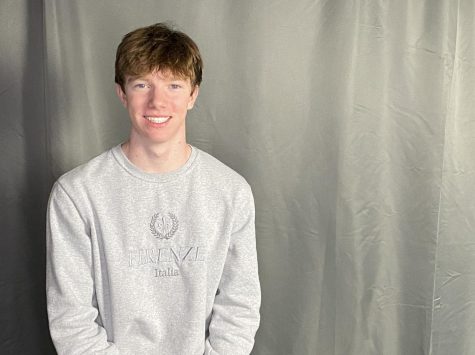 Tommy Verhey, Director of RubicOnline
Hi, my name is Tommy Verhey. I am currently the Director of RubicOnline, and have served as the Beats Manager of the RubicOnline and The Rubicon, the Sports...
Mimi Huelster, Illustrator
Mimi Huelster is the Illustrator on RubicOnline. This is her second year on staff. While in self-isolation, you can find her drawing, making toast, and...