COVID-19 has changed everything, including coffee breaks
It is safe to say that school has changed drastically over the past few months. The ways in which students get to school, go about their school day, and even their morning routines for school look different than they did in the spring. Due to COVID-19, the days of carpooling, in the meantime, are over. The school building looks different, from the one-way hallways to individual desks in every classroom. Even more so, the ways in which students prepare for, and get to school have changed.
It is very common to see coffee cups from Dunkin Donuts, Starbucks, or Caribou Coffee on campus. However, this year, some of the students who stopped for a drink before school have stopped. Senior Senai Assefa is one of these students who frequently stopped for coffee before school in years prior. "Last year, I would stop at Starbucks two or three times a week before school, since it is right on my way to school so it was super easy and I like the coffee. This year, however, I find myself going to Starbucks before school fewer times, mostly due to the coronavirus. Instead, I mostly just use my family's Nespresso machine so I don't have to stop before school," Assefa said.
While some students are still stopping for drinks before school, the COVID-19 pandemic has hindered how we do school.
About the Contributors
Thomas Reinhart, Sports Editor
Thomas Reinhart is a Sports Editor on RubicOnline. This is his first year on staff. Some of the things Thomas has done during this time include playing...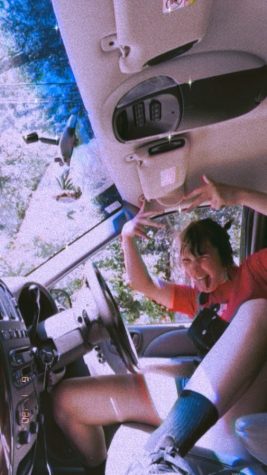 Adrienne Gaylord, Feature Editor
Adrienne Gaylord is the Feature Editor on The Rubicon. This is her second year on staff. In recent times she has been seen biking around South Minneapolis...