[ALBUM REVIEW] Yung Gravy brings the heat with new album Gasanova
Minnesota born rapper, Yung Gravy's new album is full of energy, exciting features and retro songs and beats.

"
Gasanova has fans remembering classic Yung Gravy."
Although the full album was released on Oct. 2, Yung Gravy previewed two songs, "yup!" And "Gas Money" a week before the full album. He used his platform on TikTok and Instagram to heavily promote the album which made it a highly anticipated release.
The album started off with a song Always Saucy featuring popular rappers Ski Mask the Slump God and TrippyThaKid. This was the first high profile feature of the album which included Chief Keef, Y2K and bbno$). The Yung Gravy part of the song was not too popular but the verse by Ski Mask saved the song making it a solid listen for everyone.
Fans appreciated the song "Party at my Mama's House" as it had a very energetic beat which makes it a fun song to listen to. The song also uses funny lyrucs to talk about how Yung Gravy's mom's house was a party house for him as a kid. This song was an example of a classic Gravy song and it will be one that will be on playlits for some years.
Another very popular song was "Martha Stewart" which talks about a more contrevirsial figure in the cooking industry while being a fun energetic song. This shows how Gravy uses unique topics such as Martha Stewart to make his songs unique.
So far the most listened to song is "yup!" which was pre-released ahead of the album. "yup!"starts off with an energetic latin beat and then Yung Gravy brings his classic lyrics in making it a fun and catchy song. Although the song does include lots of profanity it is more used in a fun way than an offensive way.
The album ends with a remix of one of his older songs, "Tampa Bay Bustdown " featuring Chief Keef and Y2K. This song was highly anticipated as the original version was very successful, Sadly this remix was a let down, it had a changed beat and too much going on making it a disappointing remix.
On the whole the album was a very fun and catchy one to listen to and Yung Gravy fans will be hoping that they can see him perform in his annual February show in Minneapolis.
Rating: ★★★★☆
Infographic made by Liv Larsen
Leave a Comment
About the Contributors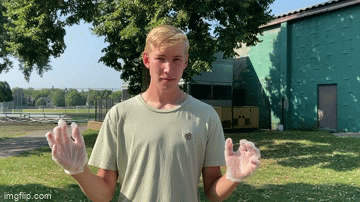 Zekiah Juliusson, Opinions Editor
Zekiah Juliusson is the Opinions Editor of Rubiconline and this will be his 4th year on staff. Over the summer he took a fun boundary waters trip and played...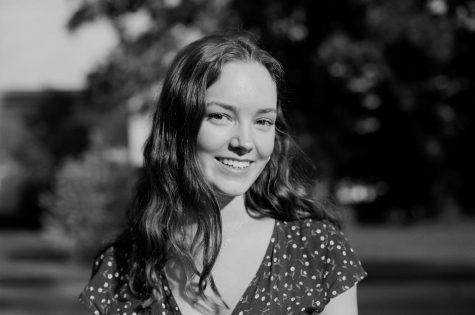 Liv Larsen, Feature Editor
Liv Larsen is a Feature editor on RubicOnline. This is her fourth year on staff. She has been staying busy during the pandemic by watching (too many) movies,...