AI academic policy: leave it to administrators

ChatGPT has dominated computer servers across the world since late November. The artificial intelligence software created by Open AI has over 100 million users, receiving more than 1 billion site visits monthly.
The rise of this software has created a growing sense of reliance, security, and panic regarding artificial intelligence. The chatbot can produce essays, music lyrics, and poems, answer questions, hold a conversation, and do anything a user desires in mere seconds. This creates a cause for concern.
A growing force of AI across the country and the world is always frightening for humans due to cybersecurity and over-advancement issues despite the chatbot – and future AI technologies – being decades behind human functions. Still, the influence of these technologies is felt.
Students have begun using ChatGPT to write school essays, translate languages, and answer questions that use their logic and knowledge. With its rapid growth, high schools and universities worldwide have slowly adopted AI policies, ensuring students complete their own work. Being a prestigious and writing-heavy institution, it is no surprise that new protocols will be inserted into the SPA handbook before the next school year.
Even though OpenAI and chatbots influence students heavily and have become a central talking point across news outlets and social media, students should not have input in forming SPA's AI policy.
Generally, in the school's past, students are not included in forming academic policies at SPA. Instead, administrators work with each other to determine the best course of action, using input and ideas from faculty members. The AI technology debate should be no different; students should not receive additional input on this aspect of their schoolwork.
AI is a highly complex technology that will likely result in many back-and-forths between faculty members and administrators throughout their conversations. However, there is no reason for students to have input. Like any other academic policy, students must pertain to what administrators say, especially when AI technologies like ChatGPT can write 15-page essays for any student about any topic on any day of the year. Additionally, ChatGPT, like many AI offerings, is free of charge. Only an account is required, which is free to create, growing the availability and usage of the chatbot. Allowing students to argue and alter the final decision will likely create more loopholes, allowing future problems with AI and academic discipline.
"
Allowing students to argue and alter the final decision will likely create more loopholes, allowing future problems with AI and academic discipline."
However, it is essential to mention that ChatGPT can benefit students. Creating prompts, answering clarification questions, and assisting with forming outlines and other ideas could all transform ChatGPT from a cheating tool to a supportive learning tool. This argument will likely affect the final decision regarding AI and ChatGPT at SPA, but students should still refrain from getting a voice in this specific circumstance. There are far too many variables and few details that, if done wrong when writing the academic policy, could negatively influence the learning and school experience for the future SPA student body. Overall, the cons of ChatGPT significantly outweigh the pros. Even as a learning tool, OpenAI technology is simply too easy to use in a school setting.
ChatGPT and OpenAI technologies are here to stay and will only improve with time. As the academic policy gets formed and altered over time, student input should remain on the sidelines as administrators and faculty work to tackle the challenge of intelligent software.
Leave a Comment
About the Contributor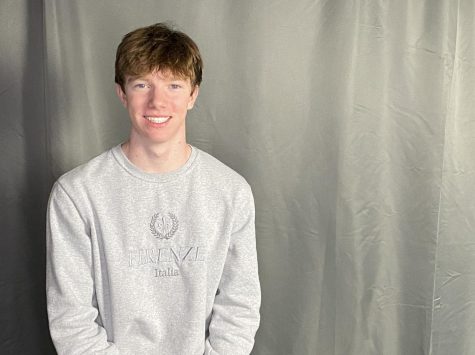 Tommy Verhey, Director of RubicOnline
Hi, my name is Tommy Verhey. I am currently the Director of RubicOnline, and have served as the Beats Manager of the RubicOnline and The Rubicon, the Sports...