Addendum Books holds potential to be a teen reader hot spot
Addendum Books makes the difficult search for young adult literature a whole lot easier
Young Adult, Teen, YA. The section that is always hidden or lackluster and some stores, but Addendum Books avoids this problem all together. Teens can avoid trying to find the young adults section, avoid being faced with the single shelf or table that most bookstores provide, and avoid digging through all of the sections at big bookstores to try and find something their level of reading.
Addendum Books is a bookstore that specializes in young adult literature. The ceiling high shelves covering the walls are filled with every genre you can think of, and all written for the 10-18 year old age range. Although the bookstore is small, there's no problem finding a book that is up anybody's alley.
The owners, Markus Mayer and Katherine Warde, are more than happy to help anybody who is not sure what they're looking for. Given a list of thirty books upon request, Mayer's choices seemed to be good reads that could be recommended to any friend. Both owners have experience with literature prior to opening the store and know what they're talking about when it comes to reading. Mayer was a librarian and on many young adult literature award committees and boards. Warde was a teacher and tutor. Both are avid readers. All of the books found at the bookstore have been picked by Mayer and Warde, and it seems like they have a fun fact about every book on the shelves.
Addendum Books is also a good nook to go to when searching for gifts. Not only do they showcase young adult literature, they have a smaller (but just as good) selection of children's books. Not to mention, many popular books that are signed by the author. If gift ideas for the holidays or other celebrations are needed, it is very likely anyone can find something a gift receiver will enjoy.
Addendum books is informative, whole, and downright adorable, but isn't targeting the teens around them to get themselves known. St Paul Academy is only three minutes away, walking distance, and could easily be a target for a bookstore made for students readers.
Rating: 4/5 stars
About the Contributor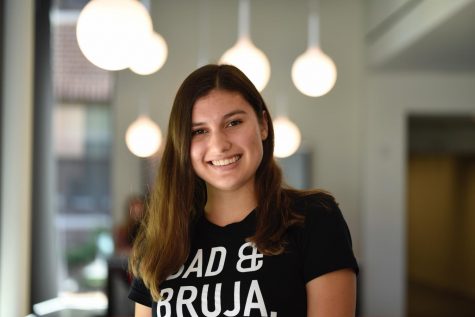 Isabel Saavedra-Weis, Opinions Editor
Isabel Saavedra-Weis is the Co-Editor of Opinion on the RubicOnline. She also is behind the blog No Right Answer. This is her fourth year on staff. Recently,...