Spartan GVS dominates Humboldt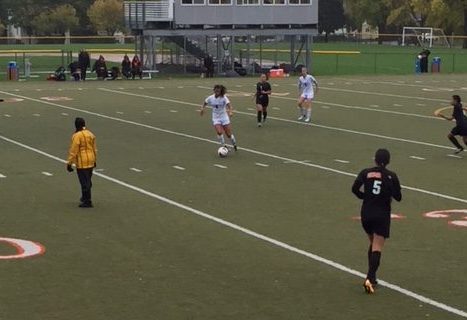 It was a dreary, gray Tuesday night. The drizzling rain and fall temperatures made an unpleasant combination. Players on the bench and spectators alike sat huddled under umbrellas. And Girls Varsity Soccer was crushing their opponents. With a final score of 12 – 0 SPA, it is safe to say that SPA dominated St. Paul Humboldt High School in the first game of Sections at St. Paul Humboldt High School on Oct. 9. This is an auspicious start to GVS post season play, especially considering their record this season of 11 losses, 2 wins, and 1 tie.
Sophomore and midfielder Isabel Medrano said, "I am really happy with Wednesday's result, it was nice to get such a convincing win after the kind of tough season we've had, so I enjoyed that."
As to why Girls Varsity Soccer has had a lackluster season so far, Medrano said, "I think there's just been a lot of changes this year, because we lost 8 seniors last year. B. Dan left and so we have a new coach. And then our new coach even dropped out, so we had to have a new-new coach, and so there's just been a lot of disruption." She also said, "I think it's just been hard for us to kind of figure out our rhythm and chemistry together."
But it seems like that is about to change. "It helped that the team we were playing wasn't very good, but also I think we've been playing a lot better recently, and so I think we have a lot of drive and motivation going into sections because we want to finish out our season strong," Medrano said. "We had a slow start to the season… but now that we're sort of used to playing with each other we've kind of figured out who we are as a team, and so that's why we've been playing better," she said.
The weather may have even played a role in the team's win. Medrano said, "It [the rainy weather] makes the game feel more intense throughout the whole thing… and the fact that it was a section game, and it was dark and rainy out, it just felt very important and I think it helped us play better, actually."
Leave a Comment
About the Contributor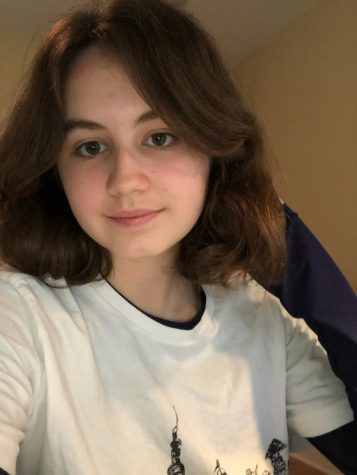 Jenny Ries, Opinion Editor
Jenny Ries is an Opinion Editor on The Rubicon. This is her fourth year on staff. She has been running, writing, and listening to music to stay busy during...