[2 SIDES 1 ISSUE] Should students be busying themselves over the summer?
As students approach the summer, they need to think about their future and not just the upcoming three months. This raises the question of whether students should use the summertime as a reset period for school or if they should try to be as productive as possible.
According to the Options for Youth organization, doing nothing can set students back. Summer learning programs, studying and performing extracurriculars can help students stay in shape both mentally and physically for the school year.

"
I think it's important for students to do things with a purpose because it fuels fulfillment.
— Deling Chen
Despite the benefits of continuing to stem growth, the summer is a vital time for students to avoid things like burnout or getting overworked. According to Joe Mathews, a staff writer for the Los Angeles Times, summer break is necessary for students' well-being and health.
Yes, students should take advantage of the break.
For many students, a three-month-long vacation is the perfect window of opportunity to immerse themselves further. Freshman Deling Chen finds it important to dedicate time to keep busy. "I don't do a lot of activities, but I like to do things with a purpose. I do more practical things like researching future debate topics or playing bigger piano pieces," she said.
While she also finds it important to take time off, she likes to set mini-goals for herself to keep motivated. "I think it's important for students to do things with a purpose because it fuels fulfillment. After reaching a goal, it can make us feel proud and accomplished… I always try to make time to do things I know in the long run will make me happy," she said.
No, students should take some well-earned time off.
After a year of tests, studying, piles of homework, early mornings and endless nights, students certainly deserve a break. Sophomore Anisa Deo believes that summer should be a time to catch up with the things that she missed out on during the school year.
"[Over the summer] I love spending time with friends, going on trips and going to camp- I also really like playing soccer and running. I don't do these things very much during the school year, and I miss doing them," she said.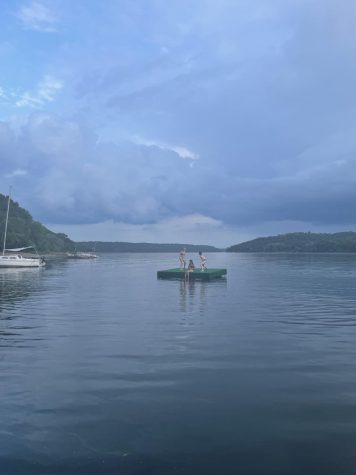 For her, this break is vital for her well-being. "Just like in everything we do, taking breaks is good. Summer is a much-needed time to relax and have fun; it also helps start the next school year off well," she said.
Although a balance of both is healthy, students should challenge themselves to be productive. In the long run, there will come benefits and time to reflect on their growth after looking back at all their hard work.
Leave a Comment
About the Contributor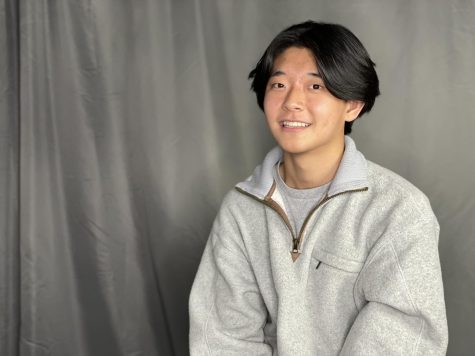 Orion Kim, Chief Visual Editor
Hi I'm Orion Kim, the Chief Visual Editor of The Rubicon. This is my third year as a staff member. I've previously served as the Sports Editor and...