NASA discovers seven new planets 39 light-years away
Hang on for a minute...we're trying to find some more stories you might like.
On February 22, NASA announced the discovery of seven Earth-like planets outside of our solar system. These planets, currently named "TRAPPIST-1", are 39 light-years away, and given the fact our galaxy is 100,000 light-years across, scientists are considering the planets to be extremely close. These planets are so near that scientists are actually going to be able to study them and have a good chance at looking at their atmospheres. At the moment, all scientists know are the radius and mass of the planets, both of which suggest that at least six of the seven planets are rocky and earth-sized. The distance that several of them orbit a star from are optimal for water to be present, but scientists can't be certain quite yet.
With the launch of the James Webb Space Telescope in the fall of 2018, scientists should be able to observe the system of planets in more detail. Dr. Heilig, SPA's US Science teacher and part time astronomer, was eager to share his view on why this discovery is sending shock waves through the space community. "There's seven of these things, and they figure that at least three of them are in the habitable zone, meaning they're the right distance from the star to potentially support life. In our solar system, Earth really is the only habitable planet, but to have three is just extraordinary. As an added bonus, once we figure out the technology to take us there, humans will be able to reach them within their lifetime!"
Given current technology to traverse space, it would take more than 10,000 years to actually reach the planets. "But there are theoretical plans for probes to travel at 25% the speed of light," said Dr. Heilig, "and we might see man-made objects there in a couple hundred years." Until the James Webb Space Telescope launches, scientists can do little more than speculate details about what they'll see. "It will be fascinating," Dr. Heilig said, "and will give us so much information about what else is out there."

About the Contributors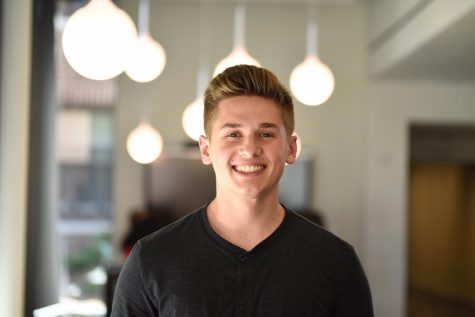 Kelby Wittenberg, News Editor
Kelby Wittenberg is the Rubicon News co-editor at RubicOnline. This is his fourth year on staff. He enjoys RubicOnline because he believes news is the...