Girls Golf season finally begins with Conference tourney
Hang on for a minute...we're trying to find some more stories you might like.
Given that the typical golf ball is white and snow not contaminated by cars driving on the road takes a similar hue, golf is very difficult to play in the snow. Additionally, one of the definitional qualities of the "green" in golf is that the grass is present, visible and green.
Over a month into the golf season, the Girls Spartan Golf competed in their first conference round  on May 1. With so many matches cancelled or postponed, only two players were eligible to play the round of 18 holes.
Senior Emilia Hoppe and junior Lily Nestor who competed in the Independent Metro Athletic Conference at the Goodrich Golf Course against students from Blake, Breck, Minnehaha Academy, Mounds Park Academy, and Providence Academy.
"I'm pretty sure that I shot a 101 at conference," Nestor said. "Only Emilia and I played on Tuesday and Coach D helped us out during the round. It was rather stressful to have not played a full round before having to participate at conference. I didn't end up doing as well as I wanted, but given that it was the first full 18th hole round, I'll take the score."
The team's next match is against Blake on May 7 at Woodhill Country Club.

About the Writer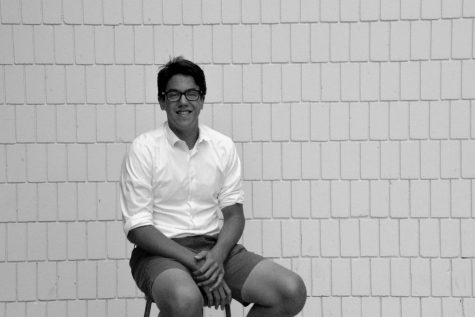 Breandan Gibbons, Rubicon TV: Executive Producer
Breandan Gibbons, the Executive Producer of The Rubicon TV, is an avid swimmer, sports fan, reader and writer. In addition to his love for swimming in...