Jake Me Out to the Ballgame: The MSHSL needs to start punishing bad grades
The final buzzer sounds and the two teams shake hands after a hard-fought game. A reporter for the local news station walks up to the athlete that scored the most and is getting serious college interest. What that reporter won't ask him is how his classes are going and if he would be able to get into college with his grades and not just his athletic ability. According to the bylaws of the MSHSL handbook, "Students must be making satisfactory progress towards the school's requirements for graduation." There isn't a specific GPA or grades that the MSHSL will step in and suspend the player and that needs to change.
Athletics are an important part of high school, but the education of student-athletes needs to be a priority before they take the field. When the MSHSL leaves a player's eligibility in the hands of the school, there is a huge chance that the admissions office can look the other way to increase the chances of a state championship or national TV coverage. Most schools have taken action when a student is behind. Either preventing them from going to practice or suspending them from all athletic activities until they raise their grade. St. Paul Academy has followed the policy that if  student is failing a class, they are not eligible to play in any sport or participate in any activity until they are not failing the class anymore. But this shouldn't be the admission's choice to suspend athletes, that should be the MSHSL's job to step in.
Instead of only basing a student's eligibility on their school's standard of 'satisfactory progress", there should be a requirement on what grades the athletes are receiving in order for them to play. It is highly irresponsible for the MSHSL to be so strict on drugs and how many semesters a high school student can play, but not be worried about how the athlete is doing in the classroom. It's time to change the way high school athletics are handled, the focus should be on school, not just athletics.
Leave a Comment
About the Contributor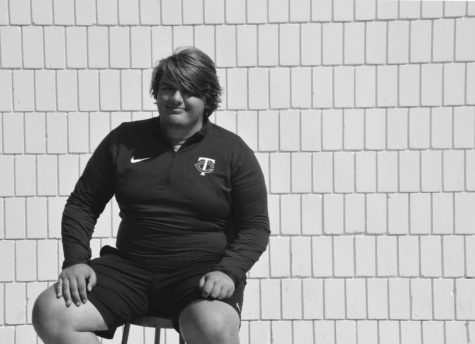 Jake Adams, RubicOnline Sports Editor
Senior Jake Adams, RubicOnline Sports Editor. A member of both the Wolfpack and the Baseball team, Adams is a huge fan of baseball and football. He can...