The college recruiting process requires dedication, time
The clock slowly ticks later into the night. Sitting at their desk after several hours of practice, they write personalized emails to college coaches in hopes of getting a response that could never come. This is the unacknowledged grind of athletes trying to get recruited to pursue their sport in college.
While the realization of playing college sports differs for each individual, everyone begins somewhere. Whether it comes the first time you step onto the field or just months before the application process, every step along the way is just as important.
For Oregon State University rowing commit Griffin Ziemer, rowing in college has only been a feasible opportunity to him for a short amount of time. Ziemer said, "I first thought about rowing in college at the end of my sophomore year. This was because a college coach reached out to me and it made me realize that I could go and row in college If I wanted to work for it."
Meanwhile, committed to playing baseball at Gustavus Adolphus College, senior Boden Strafelda has had his mindset on his future in sports since a young age. Strafelda said, "I thought of playing sports in college since I was 12 years old, right around when I discovered my love for baseball." Many kids dream of playing sports in college, but for Stafelda, this is a reality. Overall, just 7% of high school student-athletes get the opportunity to play college sports, while less than 2% of those athletes play at the Division 1 level.
While some may think this process is straightforward compared to regular applications, it can be more stressful, tiring, and aggravating than a standard college experience. The typical college application process begins in the later part of junior year, where students will start taking standardized tests, preparing for AP exams, and taking college visits. But, when getting recruited, this process can begin as soon as the summer of sophomore year—starting official visits, emailing coaches, training, and creating highlight videos all take time outside of school far before the standard student. Additionally, many of these student-athletes will also take the ACT and SAT, along with some AP exams, proving this process is much more complex than initially thought.
Ziemer said, "The process was honestly a lot of work. The constant emails with different coaches and keeping up with training makes it easy to get burnt out, so just finding a balance is a big part of it." Ziemer continued, "You also have to be ready to be disappointed when a college decides to move onto another candidate. You just have to roll with the punches."
Even though student-athletes can send hundreds of emails and messages to college coaches around the country with little to no response, the satisfaction of receiving an official offer and formally announcing a commitment cannot be replaced. Strafelda said, "It felt really good knowing I was done with the college search. It's a great feeling knowing that I get to continue playing the sport I love for another four years."
"
It's a great feeling knowing that I get to continue playing the sport I love for another four years."
— Senior Boden Strafelda
Even when an offer does come, the work in and out of season needs to remain consistent. Any digression in skill level and talent can easily result in the withdrawal of a scholarship. Ziemer said, "It was relaxing and exciting when I first committed, and that excitement has continued on, but right now I'm far from relaxed. The spring season is the big season for us, meaning workouts have increased and there is a lot of pressure to perform."
It is also essential to recognize that many student-athletes go through this long, dreary process without receiving an offer. Some may be known as "preferred walk-ons," meaning likely acceptance to the school for that sport, but no scholarships or financial aid will be provided from the coaches. Some students may also choose to walk on (different from preferred walk-on) at schools. Walking on is a slightly different process than committing or being a preferred walk-on, as athletes must apply to the desired school, get accepted, and then try out for the program with a minimal chance of making the team. This is very common, especially at the Division I level, but consistently gets glanced over. These student-athletes put in the same amount of time, work, and dedication but don't achieve their goals in the end.
Recruited athletes offered scholarships are automatically accepted into the school when applying. Meanwhile, preferred walk-ons can receive some assistance in the admissions process but are far from guaranteed a spot in both the school and the team in general. Lastly, normal walk-ons have a much more strenuous process. These student-athletes must go through the standard admissions process and try out for the team with a low chance of making the team.
Overall, the ability to further academic and athletic careers into the next chapter of their life is an excellent feeling for student-athletes. The hard work in practice and the long hours of sending recruitment highlights all come together in the end to form a rewarding experience for any player, regardless of the sport, level, or school. Even though this hard work can go unnoticed, the motivation to strive to be the best you can certainly helps keep spirits and determination high among student-athletes.
Leave a Comment
About the Contributor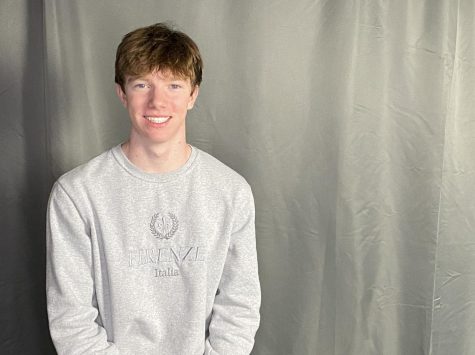 Tommy Verhey, Director of RubicOnline
Hi, my name is Tommy Verhey. I am currently the Director of RubicOnline, and have served as the Beats Manager of the RubicOnline and The Rubicon, the Sports...