Swedish Academy honors Bob Dylan with Nobel Prize for Literature
The Nobel Prize for Literature is one of the highest honors a writer can achieve. It has been won by the likes of T.S. Elliot, Ernest Hemingway, and Winston Churchill. As of last week, Bob Dylan is another recipient of that honor. The Swedish Academy who awards the prize has been met with both praise and criticism for giving it to Dylan.
Many prominent authors including Stephen King have said that Dylan's songs should also be considered as works of poetry and therefore he rightfully deserves the award, while others disagree and say that this selection hurt the prize's credibility.
"I think you can convey what you are feeling through songs appropriately like how you can with poems. I am sure his music has touched a lot of people," junior Greta Sirek said.
As reported by the New York Times in the Swedish Academy's official decision they credited Bob Dylan with " having created new poetic expressions with the great American song tradition." The Academy added that "Dylan has the status of an icon, his influence on contemporary music is profound, making it the center of a steady stream of secondary literature."
"
I think you can convey what you are feeling through songs appropriately like how you can with poems"
— junior Greta Sirek
"[His songs] are very poetic, they aren't trying to be catchy. They have deeper meanings," sophomore Joseph Kase said.
Celebrating Bob Dylan is something that Minnesota is especially good at, from the mural in downtown Minneapolis to the festivals that happen in his birthplace of Duluth, and where he grew up in Hibbing. Minnesotans in general love to commemorate his achievements and what he has done to help put Minnesota on the music scene. His influences also reach classes at St. Paul Academy and Summit School as his poems were discussed in English classes.
"We listened to some of [his songs] for English class, one was 'The Lonesome death of Hattie Carroll," Kase said.
Additional controversy has arisen due to repeated failed attempts by The Swedish Academy to contact Dylan, however, he has not yet responded to the honor. This has led to rumors on whether Dylan should be more humble, and accept the award without such show for publicity. Bob Dylan has a reputation of being a little disrespectful to his fans and admirers, and this episode has done nothing to alleviate this.
About the Contributor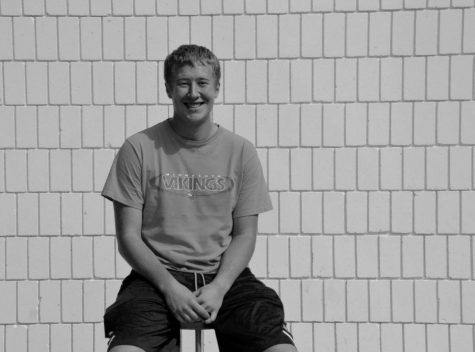 Peter Blanchfield, RubicOnline Opinions Editor
Peter Blanchfield, class of 2018, is this year's RubicOnline Opinions Editor.  Outside of publications he plays on St. Paul Academy and Summit School's...