Student musicians comment on use of tutorial times for sectionals
While tutorial  generally belongs to students for catching up on homework and meeting with their teachers, a significant subset of the Upper School population does not always have that option.
During one tutorial every week, band students meet for sectional practices. "I think it is useful to have a time for sectionals, but it's kind of hard if you want to meet with a teacher or get some work done," junior Brian Heilig, who plays in the Gold Band, said.
One day per eight-day cycle, however, band classes only meet for half a period. Cumulatively, "I spend about one extra hour per week in band [under the new schedule]," Heilig said. "It's too early to tell [whether the extra time is paying off] though."
Orchestra meets more frequently during tutorial periods. "We have sectionals every other day, which only take up half the class period," junior Kevin Patterson, who plays the oboe in the winds section, said. "But we meet for the entire tutorial period twice per week."
"I like having the second half of sectionals free, so I can practice the oboe or do homework," Patterson said. "It feels fairly equivalent to the old schedule, even though we spend more time practicing."
Leave a Comment
About the Contributor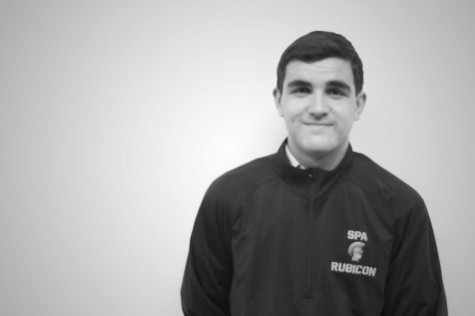 Thomas Toghramadjian, Columns Editor
Thomas Toghramadjian is a senior at St. Paul Academy and Summit School. He is currently in his fourth year on The Rubicon's staff, in the position of Columns...