Streble showcases snapshots of strangers' stories
Photographer Scott Streble is a familiar face to many at St. Paul Academy and Summit School, he can often be found in classrooms and hallways, documenting students and their daily lives. Starting Oct. 27, what we know of his photography has been expanded through a series displayed in the Drake Gallery. There are three different projects: "Uniques," "Portraits of a Lifetime," and a series of photographs Streble took in a foundry.
"
I like people as much as I like the photography.
— Scott Streble
Streble's  career as a photographer started at a young age.
"I took photos in high school, and I was a yearbook photographer, and then I studied it in college as well. I wanted to make photography my career when still in highschool, but I didn't know if I could do it, or if I was good enough to make it," Streble said.
Soon after graduating college and being an assistant to photographers, he decided to make it his career.
"My first job out of college was as an assistant photographer in Wisconsin and then I moved to Los Angeles as freelance photographer assistant for about 4 years," Streble said. Initially he wanted to be a fashion photographer, but after being an assistant, he realized that wasn't for him.
"That's what's nice about assisting, you can shoot for all kinds of photographers, and shoot all kinds of photography," Streble said.
Now Streble works mainly for nonprofits, and has established himself as a documentary style photographer.
"I ended up volunteering a lot, and about 30% of my work now is pro bono,"  Streble said
Streble finds that one of his favorite parts about being a photographer is connecting with the people that he photographs.
"I like people as much as I like the photography," Streble said.
The current exhibit in the Drake Gallery is a mix of Streble's older work, and pieces that have been shot more recently.
"It's three bodies of work; the first is called "The Uniques." I wanted to show unique people, so I sent an ad out looking for unique people, and had them submit a few words saying why they thought that they were unique. I then had them come into the studio for a portrait. I combined the words describing what they said was unique about them with the photographs," Streble said.
The second part of the exhibit features senior citizens.
"I call it Portraits of a Lifetime, and it's all seniors. I thought that I could preemptively go to senior homes and do free portraits of people, because often times that would be the only photograph taken of them in that age. I shot free portraits, a 5×7 print and a digital file that the senior home can send to their families. At the time there would be a big line of people, and I'd just kind of hurry them through, and then I thought 'I'm missing some gold here, there's so much wisdom here.' So I'd ask them some questions and videotape them and combine those words with the photos," Streble said.
The last part of the exhibit is some of Streble's most recent work.
"The last one is photos taken at a foundry. My neighbor works at a foundry, and I was interested in shooting at it. I wandered around and just shot whatever I wanted; there's all these guys and they're pouring pounds of steel," Streble said.
Even though Streble has experience shooting in all different kinds of situations and locations, he says that SPA is one of his favorite schools to shoot.  "They let me shoot whatever I want here, I just walk into classrooms, and students are used to me so they just ignore me and go about their business. I work at a lot of schools, and often the students look really bored, so there's not really anything to take a picture of. But, at SPA the teachers really engage the students, and when I'm shooting it's so easy because the students are so engaged in what they're learning," Streble said.
Leave a Comment
About the Contributors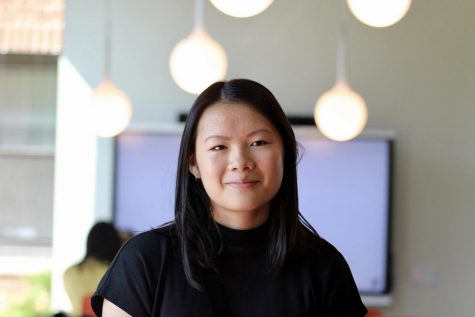 Kat St. Martin-Norburg, Opinions Editor
Kat St. Martin-Norburg is a senior and is excited for her third year on staff. This year she is the Opinions Editor and looks forward to taking the Opinions...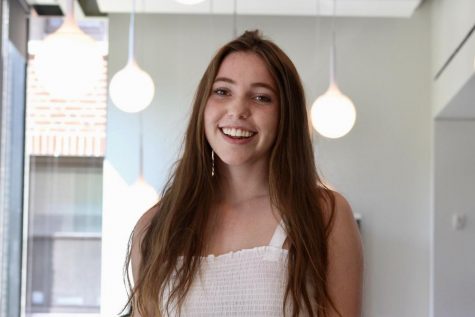 Claire Hallaway, Photo Story Editor
Senior Claire Hallaway is excited to start another year on the Rubicon as the Photo Story Editor. This is her fourth year on staff. Previously, she served...