[STAFF EDITORIAL] Advocate for black lives. It matters.
100% Agreement
Since George Floyd's death in May 2020, few major news sources have featured Black Lives Matter on the front page. Awareness has dropped regarding racial equality, voices, and support from 52% support in June of 2020 to 44% by December 2021 according to a poll conducted by Civiqs. On the other hand, the opposition of BLM has gone up from 28% to 44%.
Tensions have never gone away, but the voices have.
BLM signs on front lawns or a sticker on a laptop is meaningless if people don't acknowledge the significance behind this phrase. Incorporating BLM into daily lives should be seen in the form of advocacy, voice, attention and movement.
But the past seven days have been another reminder of sad ends for people of color in the Twin Cities.
Feb. 2 started with two black teens shot on the sidewalk outside a school in Richfield. It was only the second day of school there for Jahmari Rice, who died that day. His friend was seriously injured.
Minnesota Governor Tim Walz said that "Minnesotans deserve to know that when they send their kids to school, they will come home safely." While that is true, the issue is bigger than school shootings because of the racial and historical issues present in this crime.
Later the same day, an officer from the Minneapolis Police Department shot Amir Locke, a black man and legal gun owner in downtown Minneapolis. Locke was killed by officers who were issued a no-knock warrant in search of someone else.
In one day, bullets took the lives of two Black young men, in two instances where being a person of color was central to the loss of life. Valuing Black lives means recognizing that these events are not isolated stories but a pattern of history.
Stories didn't stop here, but taking action has.
Reflect on the role students play in the social justice movement: who does the hard work? Students of color post on social media about racial injustice. They, by and large, plan events like the MLK Day celebration and host club events to educate, inform, and connect around issues of race.
While it is important for white students to not co-opt space for black voices, that doesn't mean sitting back and letting the work fall to students of color.
Tuesday, students statewide organized walkouts and protests to demand justice for Amir Locke. Where were we? Hanging a couple of posters on a club board in the history hallway. There was no upper school administrative statement about the national walkout, and while students here talk about the large turnout for walkouts at nearby schools, this campus looked much like every other day. It's time to start advocating to establish lasting change.
It's only a week into Black History Month; while this shouldn't be the only month for students to recognize black people and history it should be a time that reminds students to continuously learn and challenge each other to develop a deeper understanding of what true equality might look like. Recognizing social movements as a long game is one piece: BLM is building upon decades of social justice movements. Minnesota Alliance on Crime is a resource that provides multiple links on equitable racial education, professional training, community healing and equitable funding to promote social justice.
In addition to The Star Tribune, Pioneer Press, MPR and other local mainstream news sources, read Black-run news sources, including Minnesota Spokesman-Recorder and North News to hear authentic minority voices in the Twin Cities.
Seek out opportunities in the local community to advocate and protest, sign petitions, and support Black businesses or racial justice organizations. Most importantly, realize that Feb. 2 wasn't an isolated day of racial pain and speak out.
The voice is yours.
Leave a Comment
About the Contributors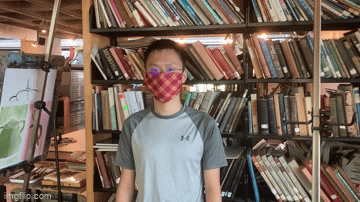 Kevin Chen, Illustrator
Kevin Chen is the Illustrator for RubicOnline, and writes articles and creates digital art for articles. This is his first year on staff. In his free time,...