Spring Showcase celebrates student musicians and singers
The SPA Spring Showcase, which was live-streamed on Friday, May 21, displayed student musicians in their respective ensembles. The showcase included all student music groups, as well as the SPA Community Chorale which features community members of all ages including parents, teachers, and alumni.
The showcase was difficult to pull off this year, as COVID-19 restricted the ability to hold an in-person concert which is an SPA tradition. The yearly event was canceled last year, so even having the event virtually was impressive. SPA students and staff edited hundreds of individual performances to form the big showcase. Video Arts students did much of the editing work, combining a class project with a school event.
The showcase started off with the Academy Symphony and Honors Sinfonia who performed "Orpheus In the World" by Jacques Offenbach. While the song was beautifully performed, students arranged a video to accompany the music by compiling clips of the musicians performing. Since it was live-streamed, these students had the benefit that they could edit the performances to make them more engaging to watch.
A particularly impressive performance came when Summit Singers, Academy Chorale, and the SPA Community Chorale sang I Love You/What a Wonderful World arranged by Craig Hella Johnson. What made this song so special was the harmonies that the community members and students created together in singing such a beautiful medley of songs. Additionally, several students signed the lyrics in ASL (American Sign Language) to make the performance more accessible to different audiences.
Junior Nathan Mann and Senior Mina Mandic gave another fun performance as they sang the solo parts of "The Wellerman" by Jacob Narverud, accompanied by the Academy Chorale. This song is a sea shanty, which is a type of music that has become more famous and popular recently. The Academy Chorale incorporated traditional choir methods to sing it. Senior Rylan Hefner also supported the singers by playing the violin – a classic shanty instrument.
The showcase ended by featuring senior musicians who are graduating, thanking them for their time in the SPA music program. It showed the many musical talents the students have, and the hard work and passion that they put into their performances.
Leave a Comment
About the Contributor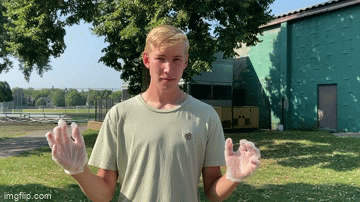 Zekiah Juliusson, Opinions Editor
Zekiah Juliusson is the Opinions Editor of Rubiconline and this will be his 4th year on staff. Over the summer he took a fun boundary waters trip and played...