[SPOTIFY PLAYLIST] SMB Wolfpack get pumped with classics and Hip-Hop
With their season coming to its end, SMB wolfpack has had a great one, with a record of 6-3 as they head into their section finals. This success can primarily be attributed to the players' performances on the field, but the playlist created by Captain Charlie Johnson helps keep them energized and focused during practice.
Johnson said, "Our playlist has a great mix of classics and new songs that hype the team up before, during and after practice, carefully curated by yours truly to represent the interests of the whole team". The playlist was created with input from the entire team to ensure that everyone can enjoy it.
The playlist features famous artists like Migos, Lil Baby and Drake, whose timeless bars help get them pumped. It also has other artists such as Miley Cyrus and Nirvana to get the entire team singing along. SMB take on the Academy of Holy Angels away at 5:00 p.m. on Friday.

Leave a Comment
About the Contributor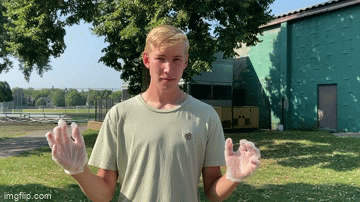 Zekiah Juliusson, Opinions Editor
Zekiah Juliusson is the Opinions Editor of Rubiconline and this will be his 4th year on staff. Over the summer he took a fun boundary waters trip and played...