Sophomores discuss and read classics in new book club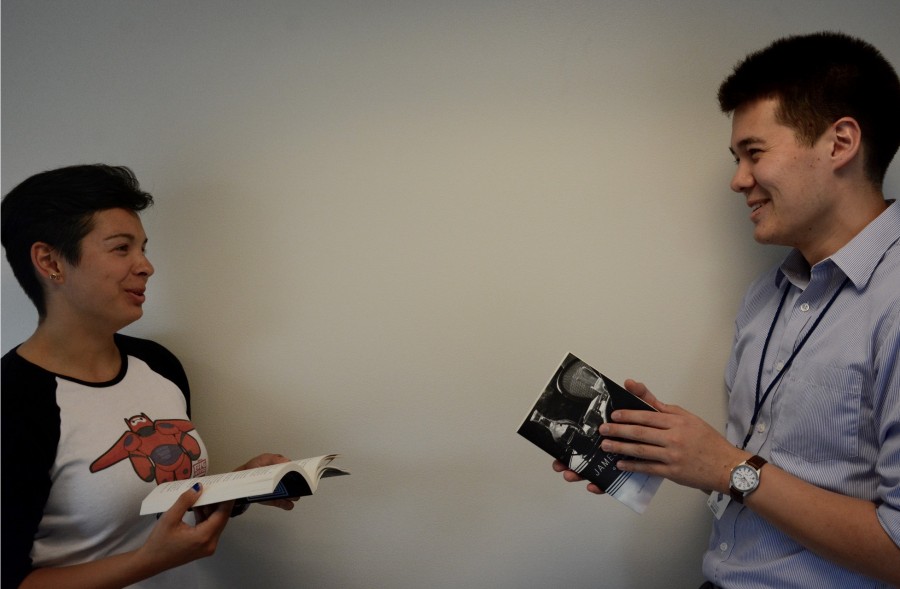 For sophomores who love reading, the 10th-grade book club continues last year's tradition of discussing books with their grade level peers and advisers. Run by Upper School English teacher Philip de Sa e Silva and U.S. biology teacher Andrea Bailey, this new club focuses on some of the great works of fiction. At the moment they are discussing Giovanni's Room, a 1956 novel written by James Baldwin about the life of an American man living in Paris. The club doesn't just focus on the most popular works of fiction; it also includes some that are less popular so students will receive a new experience in the world of fiction.
Book club member Alex Duval said the club helps keep him motivated to read.
"I really like reading. With school and everything I don't have the motivation to really do it, just because I don't have the strong need to," Duval said. "I really wanted something that I had to do. Like, a reason that I had to read a book. I knew I would enjoy it if I brought myself to do it."
Discussing the books will be a large part of the club. Adviser de Sa e Silva explained the club's approach.
"The hope is that even though there are two teachers in the book club, it's sort of like were all discussing it together as equals," de Sa e Silva said.
Teachers choose the books, but the final list is not yet set.  
"There's a huge amount of possibilities," de Sa e Silva said. "I think it might just depend on how people will respond to the first [book]. From then we'll kind of build on from there."
de Sa e Silva and Bailey will continue reading and discussing new books throughout the year and years beyond that. Sophomores who have questions or want to join the book club should contact the advisers.
About the Contributor
Michael Forsgren, Arts Critic


Michael Forsgren is the Arts Critics on the RubicOnline staff. This is his fourth year on staff. Michael loves multimedia journalism and innovative...