Softball wins a high scoring game against rival Breck
Spartan Softball won a high scoring game against rival Breck on May 3. The game began with a dominating start from Freshman pitcher Kathleen Bishop who easily breezed through the first two innings, shutting down the Breck hitters. During these two innings the Spartans batters gave Bishop some support with three runs off big hits by seniors Hana Martinez and Justine Miller, as well as a sacrifice grounder by senior Sarah Murad.
In the top of the third inning the Breck hitters started to put some balls into play, they scored three runs in the inning. But the Spartans weren't going quietly and they responded with three runs of their own in the bottom of the third inning to put them up 6-3. Then the offensive fireworks began for both teams.
In the top of the fourth, the Mustangs were able to score 6 runs, despite some good defense and pitching by the Spartans. Luckily again the Spartans responded to the threat with 6 runs of their own in the bottom of the inning.
After this scoring outburst by the Mustangs, Bishop again asserted her dominance on the rubber. blanking the Mustangs in both the fifth and sixth innings. While Bishop was shutting down Breck's offense, the Spartans continued to add runs. Big hits by Bishop and senior Clare Tipler in the bottom of the fifth led to 4 runs for the Spartans. SPA also added another run in the bottom of the sixth to make it 17-9 heading into the final inning
In the final inning, Breck pulled out all the stops and was swinging for the fences, but Bishop finished the game strong, allowing only one more run in the seventh. Final score was 17-10.
About the Contributor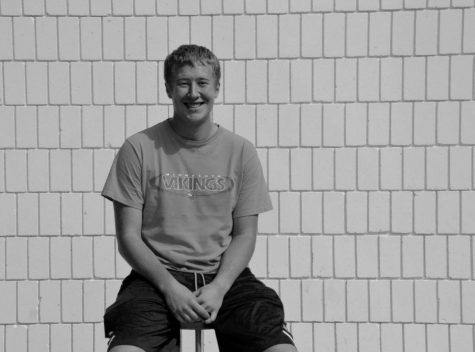 Peter Blanchfield, RubicOnline Opinions Editor
Peter Blanchfield, class of 2018, is this year's RubicOnline Opinions Editor.  Outside of publications he plays on St. Paul Academy and Summit School's...