Softball cruises past Edison in first section game
The St. Paul Academy and Summit School Softball team had their first section game last Thursday. The Spartans earned the fourth seed in the section tournament and therefore hosted their first game against 13 seed Minneapolis Edison. Freshman Kathleen Bishop continued her strong season on the mound with another dominant performance. The Spartans defense overall played extremely well throughout the game.
In the top of the first the Spartans quickly smothered Edison's offense and kept the off the board. When it was the Spartans turn to bat in the bottom of the first, their offense flexed it muscle putting up seven runs on the board. Big hits by seniors Sarah Murad and Kate Bond helped spur this offensive out burst.
The second inning again was a strong showing for the Spartans. Their defense again blanked Edison, keeping the score 7-0. The Spartans added to two runs in the bottom of the second but left girls on the bases. Bringing the score to 9-0.
The third inning was an especially quick inning for Edison as Bishop dominated the hitters of Edison. In the bottom of the third, smart base-running by the Spartans led to five runs and brought the score to 14-0 heading into the fourth inning.
The top of the fourth yielded Edison their one run for the game, they strung a few good hits together. The game was 14-1 heading into the bottom of fourth. The mercy rule would come into effect if the lead became 15. That is what happened in the bottom of the fourth, the Spartans scored two runs and still had girls on base when they won. Overall a great game by the Spartans to kick off their sections run.
About the Contributor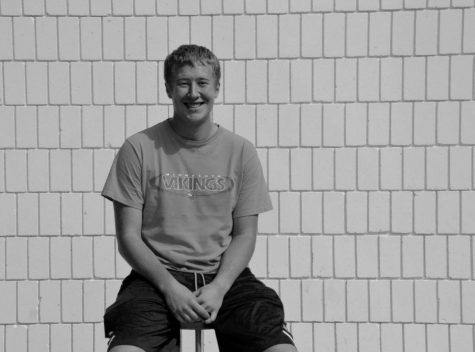 Peter Blanchfield, RubicOnline Opinions Editor
Peter Blanchfield, class of 2018, is this year's RubicOnline Opinions Editor.  Outside of publications he plays on St. Paul Academy and Summit School's...