Australian Open players raise wildfire relief funds
The first day of Australian Open qualifying matches, Jan. 14, was delayed for a couple of hours due to smoke that filled the air as it moved across Australia's southeast from the wildfires. The morning of, the air quality hit the worst of six levels on a scale from good to hazardous, before it dropped to the second to worst category entitled "very poor." Victoria state's Chief Health Officer, Brett Sutton, declared that overnight, Melbourne reached the worst air quality in the world. Despite the air quality, the qualifying rounds persisted. The first of four Grand Slams was dated to start Jan. 20 but stood in limbo for a few days as the Australian bush fires blazed and fog rifled through the city.
The Victorian government advised citizens to minimize going outside at all costs and especially avoid exercising in the heat and smoke, both of which are necessary for the Grand Slam. They also advised wearing a mask if going outside is essential, while understanding that even with a mask, difficulty to breathe may still occur. Tournament directors currently have policies in play for extreme heat and rain conditions that have occurred in previous years. But there are no policies in place for climate change.
The first step that the Australian Open organizers took was installing equipment at various locations within Melbourne Park to monitor the air quality. Tournament directors have made it clear that they will remain in contact with their medical team, meteorology bureau, and scientists from the state's Environmental Protection Agency for further decisions about the upcoming matches. By advice given by the Climate Air Quality Research Unit at Melbourne's Monash University, the tournament will start as scheduled. Still, no outdoor courts will be used, limiting the tournament to a total of eleven courts.
9th Grader Sila Liljedahl said, "The Grand Slam organizations need to create more environmental policies. Climate change isn't a future threat, it's here now as we have seen from the fires in the Amazon and now Australia. The organizations have said they will take action to fight climate change, but so many world leaders are saying that as well, and in my opinion, not much is actually being done. The bushfires affecting the tournament are an example of how much our lives will be changed more and more in the future by climate change."
Professional tennis players have to be willing and able to play in numerous conditions from heat and cold to wind, but poor air quality is also not out of the realm of weather conditions players have experience in. In countries such as India and China, poor air quality is the norm, but even players who have experience in playing outdoors in those countries struggled in Australia's horrendous conditions. Dalila Jukapovic forfeited a qualifying match Jan. 14 after falling into a coughing fit. After forfeiting, she explained that she had never experienced breathing problems or issues with heat before, but all of a sudden felt that she was unable to breathe due to the smoke that covered the sky. In the past couple of weeks, numerous "warm-up" tournaments for the pros participating in the Grand Slam have occurred, in which players have also experienced health issues due to the heat and smoke. At the Kooyong Classic exhibition event in Melbourne, Maria Sharapova's match was called off in the second set due to both players being physically impacted by the smoke. Eugenie Bouchard needed medical assistance during her first qualifying match, and Barnard Tomic needed a medical timeout for eye and breathing issues.
"
The bushfires affecting the tournament are an example of how much our lives will be changed more and more in the future by climate change."
— Sila Liljedahl
Many players, including Jukapovic, have expressed their disappointment in the tournament directors, declaring it unfair to be asked to play. A few players have come forward, explaining that they wish top players, specifically Roger Federer and Rafa Nadal, would be more vocal on the issues the players are experiencing, since it is believed that they have more influence over the decisions the tournament directors make.
Numerous players have made donations and pledges towards the Australian Bush Fires. Serena Williams donated her prize-money from the ATP Auckland Open and participated in the Rally for Relief, a televised fundraiser where top players competed to raise money for relief efforts. Along with Williams, other players who participated in the Rally for Relief included Federer, Nadal, Coco Gauff, Nicholas Kyrgios, Naomi Osaka, Alexander Zverev, Dominic Thiem, Petra Kvitova, Caroline Wozniacki, Novak Djokovic, and Stefanos Tsitsipas. During the fundraiser, Federer and Nadal announced their donation of $250,000. Many players participating in the Australian Open pledged to donate a certain amount for every ace they hit during the Australian Summer, totaling 5,080 aces served as of Jan. 17. As of the same date, a total of $5,101,070 had been raised between a charity auction, Pledges for Aces, donations, AO Music for Relief concert, AO Rally for Relief, and t-shirt purchases.
Fewer than 100 fires still blaze across Australia, and the Australian Open is planned to start as scheduled. With climate change-related disasters becoming more frequent, sports such as tennis are having to write new policies for these conditions that the world has never experienced before.
For the most current information on total money raised and aces served, visit Aces for Bushfires.
This story has been updated to include student voice. 
Leave a Comment
About the Contributor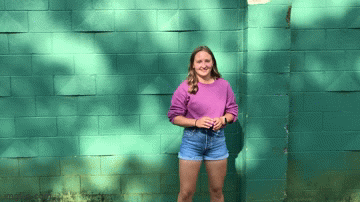 Elizabeth Trevathan, co-Director of RubicOnline
Elizabeth Trevathan is a co-Director of RubicOnline. Over the summer she played a tennis tournament to raise money for rare cancer research at Childrens'...