Small numbers allow teams to form close relationships
With small teams, such as the Girls Fencing Team, the Boys and Girls Swimming and Diving Teams, and the Trap Team, students can bond over silly experiences or struggles, and feel like one big family.
"Fencing looks funny and ridiculous because you practice by stabbing each other, so we bond over that. Also, the basement we practice in is very stinky, so we all bond over mutual subjection to nasal torture every day,"  Junior Emilia Topp-Johnson said.
On the boys swimming team, practices are often a time for goofing off and having fun. On teams where having fun is a priority, the positive environment stops exclusivity in its tracks.
"We have a lot of fun on the swim team. We push each other into the pool, splash each other while we're swimming… everybody gets in on the fun," Senior Matt Suzuki said.
Small teams allow students to bond and grow a close knit family. If there are two many people on a team, cliques within the group may form.
"I feel more included in a smaller team because there are fewer people, and it makes us able to spend more time with the coach and with each other," Sophomore Kayla Edmundson of the Girls Swimming and Diving team said.
On the Trap Team, safety and having fun are both number one priorities.
"Because it is such a small team, we all know each other pretty well, it builds a cool community. We support each other, and if someone doesn't do very well we all try and help make them better," Sophomore Riley Tietel of the Trap Team said.
In a more competitive setting, students may feel excluded if they are less skilled than their teammates. But on smaller teams, competitiveness is overshadowed by the desire to make the programs as fun as possible in order to bring students back as returning members of a team, or to bring on new members.
Leave a Comment
About the Writer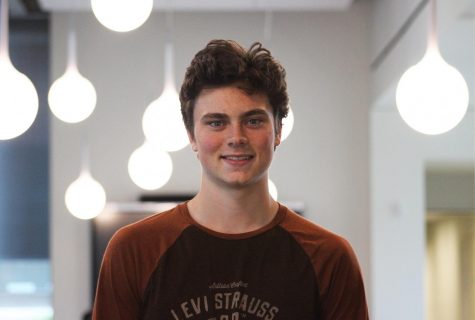 Jasper Green, In-Depth Editor
Jasper Green is the In-Depth Editor for the 2018-2019 season of The Rubicon, and it is his fourth year on staff. Green believes in the power of sharing...