Shifting technology in education shapes learning experience
Technology has become a fundamental part of education. It's used in every class, from creating slideshows to watching videos to using the design lab for physical projects.
As technology changes, so does the way it's used in schools. For example, senior Evan McCarthy said, "When I came to SPA, all assignments were done in Veracross. You didn't have to-do lists and everything was turned in physically." Nowadays, Veracross is simply used as a calendar and a way of seeing one's grades. Instead, SPA has transitioned to using Google Classroom as a way to monitor upcoming assignments, a change that occurred at the end of McCarthy's freshman year.
Senior Hannah Brass approves of such changes, but they still see room to improve. "I think it's really good that we use so much technology… [but] we can still use more," she said.
"
I think it's really good that we use so much technology… [but] we can still use more.
— Hannah Brass
The past few years have seen a dramatic change in technology usage at SPA. During the pandemic, SPA went from fully in-person to fully distanced over Zoom and Google Classroom to hybrid with the OWL cameras and now fully in-person. But even now that school has returned to how it was pre-pandemic, the way we use technology has still drastically changed. While articles were once handed out in class, they are now linked in Google Classroom. Projects have become much more digitized and advancements have been made with the use of the design lab. "It's all through Google Classroom now. It's a lot more integrated… it's a lot more unified," McCarthy said.
Director of Technology Angie Kritta said that she looks forward to seeing where the school's use of technology goes. She, similarly to Brass and McCarthy, thinks that SPA's use of technology has significantly improved. Kritta said that although she knows some teachers are tired of adapting to new technology, she hopes "people are picking and choosing what works for them in their classroom." She also hopes that as a relatively normal school year begins, the advancements in technology will stay, but excessive usage will go down.
The relationship between education and technology has always been evolving. Computers and the internet changed how students wrote papers, projectors and SmartBoards changed how teachers presented information and distance learning options changed how students attended school. Technology has become a fundamental part of education and it will remain that way even as its use continues to change and evolve.
Leave a Comment
About the Contributor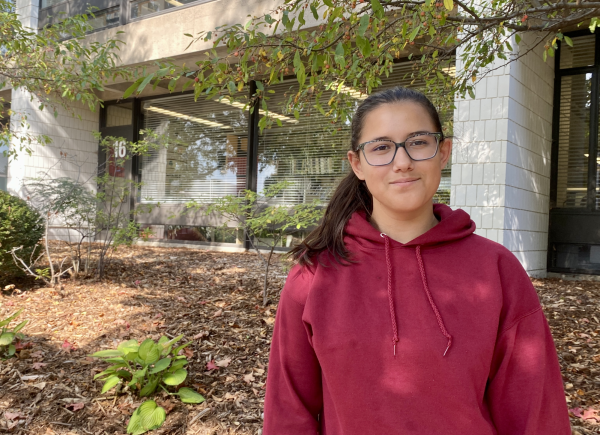 Grace Medrano, News Editor
Hi! I'm Grace Medrano (she/her), one of the two News editors for The Rubicon. This is my third year on staff, and I previously worked as a staff writer,...