Senior Nick Cohen finds passion for criminal defense on senior project
The Class of 2014 has spent the last month working everywhere from television sets to hospitals to corporate offices, and each senior has seen or contributed to their own share of interesting endeavors over the course of their project. But only two of them can claim to have seen a Supreme Court case in the making.
Seniors Nick Cohen and Anna Carlson are interning with First Assistant Federal Defender Andrew Mohring at the Minneapolis Courthouse. The potential Supreme Court case in question involves the statutory definition of a violent crime, an important issue for Mohring's clients.
"There are three parts to the current definition, as well as a fourth clause which is sort of ambiguous and encompasses a lot of things, like fleeing police in a motor vehicle,' Cohen said.
Because there are often minimum sentences attached to violent crimes, whether or not a particular offense qualifies as one is of paramount importance to criminal defendants.  "There [can be] a minimum of 15 years. It really affects people's sentences," Cohen said.
A normal day at the public defender's office begins with a morning court session, followed by an afternoon of reading legal briefs. "We do research for the lawyers too, but that isn't as substantive," Cohen said.
The most recent brief he started spanned over 300 pages, and concerned a man seeking judicial review of his death sentence after being denied certiorari by the Supreme Court.
"Because federal prosecutors have jurisdiction over the cases they bring to trial, all of the the defendants a public defender will work with are factually guilty," Cohen said. "[My project] really opened my eyes more to criminal public defense. It's a really tough job,"
Cohen already planned to go to law school before working with Mohring, but his internship helped him find a passion for criminal defense, as opposed to civil law.  His experience, and many others like it, indicates the value of giving seniors time to apply their interests in the real world before their graduation.
Leave a Comment
About the Contributor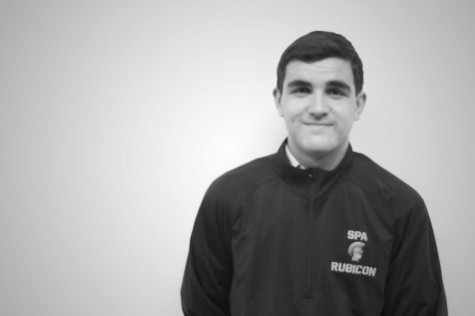 Thomas Toghramadjian, Columns Editor
Thomas Toghramadjian is a senior at St. Paul Academy and Summit School. He is currently in his fourth year on The Rubicon's staff, in the position of Columns...