Self-care while in self-quarantine
With ever-increasing limits on social interaction, overwhelming news coverage, and an overall change to everyday life for all Americans due to COVID-19, self-care is more important than ever. Especially for those in self-quarantine, it can be challenging to maintain positive habits to counter the negative effects of this seclusion. Isolation can result in both mental and physical strains as everyday routines – including workout routines, eating habits, sleep schedules and social interaction – are dramatically disrupted. According to a report by the Lancet published in Mar. 2020 on the physiological impact of quarantine, symptoms of isolation can be serious. Results of quarantine such as increased frustration, boredom, misinformation, fears of infection and financial threats can cause consequential physiological effects like feelings of confusion and anger and symptoms of Post-Traumatic Stress Disorder that some research suggests can last even after someone is released from quarantine.
While some effects of quarantine are inevitable, it is possible to take actions to counter or decrease the effects of others. According to the Center for Disease Control and Prevention, there are four things that should be done to cope with quarantine induced stress.
Limit news consumption: Although it is critical to stay informed and listen to credible information, constant updates about the pandemic can increase stress and anxiety, so it's important to put limits on continual news consumption, including social media, which can often be bombarded with misinformation.
Maintain positive physical habits: Sustaining healthy habits such as trying to eat well, exercise, practice meditation or stretching, avoid drugs and alcohol and preserve a healthy sleep schedule are crucial to wellbeing. Although gyms are closed, going for a run or walk outside, doing online yoga classes or meditation apps are all alternatives to a usual workout routine.
Do something fun: Carving out time for fun activities like reading, knitting, painting, cooking or writing can be a great release and stress reliever. Learning a new skill or activity is also a viable option. Websites like edX and SkillShare are free services with introductions to photography, writing, programming, interior design and more.
Retain social connections: To reduce feelings of isolation, and to retain social interactions and relationships, it is crucial to stay connected to others and voice feelings or concerns surrounding isolation and the virus. There are many ways to stay connected such as messaging, group FaceTimes, writing letters, and social media.
Further steps to counter negative effects of quarantine should also be taken for those who suffer from mental illnesses such as anxiety or depression, as a complete change to daily life can be extremely challenging. According to the Washington Post, symptoms of these diseases can worsen with social distancing. Therefore, it is important to continue to take prescribed medications and ensure an adequate supply, and for those in therapy, to have a plan to continue therapy sessions remotely. According to Dr. Kathy HoganBruen, founder of the District Anxiety Center, the pandemic can also cause "forced depression" in people that do not have any previous mental health challenges. It can cause a hopelessness and uncertainty about the future, which can result in numerous "distress reactions." These include an inability to control a work-life balance, increased anger, irregular sleeping habits, and imprudent use of drugs and alcohol according to psychiatrist Joshua Morganstein.
COVID-19 is a global pandemic that the whole world is facing together, and while it is important to care for and help the most vulnerable during these challenging times, it is also important to practice self-care and wellbeing especially in times of isolation and social distancing when the whole world seems like it's in chaos.
About the Contributors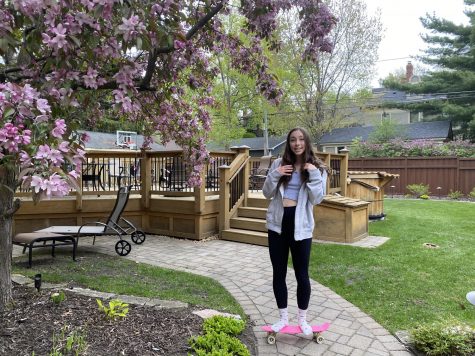 Julia Baron, Beats Manager
Julia Baron is the Beats Manager for The Rubicon. This is her fourth year on staff. While learning remotely, Julia has enjoyed going on runs, reading books...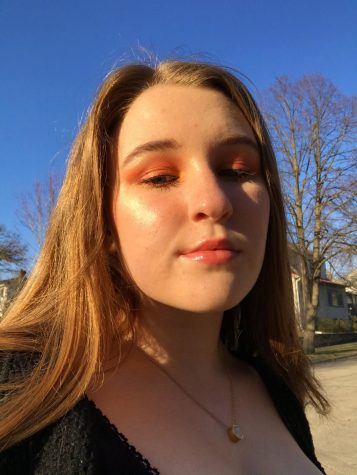 Evelyn Lillemoe, Chief Visual Editor
Evelyn Lillemoe is the Chief Visual Editor on The Rubicon. This is her fourth year on staff. Evelyn has been spending her free time during the COVID-19...