Schoonover composes new music for As You Like It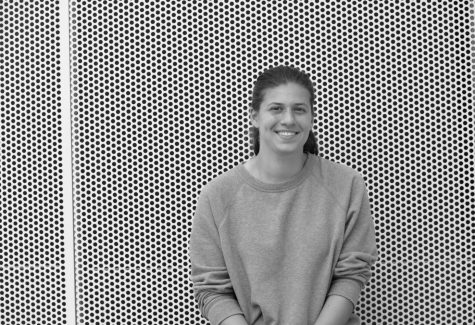 More stories from Jenny Sogin
Shakespearean plays are not often associated with music. This fall, the Upper School presented As You Like It, which has more songs written in than any other Shakespearean play.
However, the cast didn't like Shakespeare's song style, so director Hannah Steblay enlisted senior Emily Schoonover to find and write original songs, adapt them to fit into the context and plot of the play, and then perform them with a group of other student musicians while also playing a character in the production.
"Every day I would bake cookies for [the musicians], and I arranged the pieces and I wrote out sheet music for everyone. I'd say I worked about five hours a day on it [the music]," Schoonover said.
Most of the songs Schoonover worked with tied into the plot of the play, and others served to smooth over scene changes or were used as background music.
Schoonover compiled a list of 20 songs. Some she wrote herself and the rest were songs that had already been written that she has arranged.
She worked after school with a music ensemble made up of juniors Dorienne Hoven, Maya Shrestha, Jonah Harrison, Sylvie Schifsky, JJ Gisselquist, and seniors Leo Bukovsan and Henry Ziemer.
"I directed the scene change music and all the music in the play… what I did was organize rehearsals outside of play rehearsals with these seven people, and we met in the winds room and practiced these songs and worked on them separately," Schoonover said.
Schoonover didn't have a specific process for finding songs and getting them ready for the play. Instead, she took every song she found or was given by the director and tried it with her musicians to figure out if it worked or not.
"
The process for every song was very different, but mainly, I saw how people learned best, and I would go based on that"
— senior Emily Schoonover
"The process for every song was very different, but mainly, I saw how people learned best, and I would go based on that… I just kind of took things, tried what worked, and when something didn't work, I was willing to scrap it," Schoonover said.
Having worked as a music teacher at St. Paul School of Rock for three years, Schoonover has had a lot of practice in discovering each musician's way of learning music, and then teaching it to them in a personalized way to maximize their success.
"Different people are trained musically in different ways. Some people are classically trained and others are trained to learn by ear, and other people learn by chord charts, and I have to adjust to those different learning types. [For example], I wrote out chords for Sylvie to play on the violin, instead of writing sheet music because I found that that worked better, whereas for Henry, I wrote out sheet music," Schoonover said.
Schoonover had many ideas on how to incorporate the music into the play that would not only enhance the mood, but also clarify certain relationships and events.
"I arranged some of them to be motifs that came up between scenes of the show and came up multiple times, like one of them was a song that was originally a three minute song that I cut up into five 20-second songs that came up every time a love theme was introduced… [For example], there were two characters who got married after they had met like once [and] we added a musical interlude so that we could establish the romantic connection in a musical way that the script didn't show. So there were a lot of points where we had music cueing people in, in ways that the lines didn't," Schoonover said.
Some of the songs Schoonover wrote specifically for Henry Ziemer and her to play. Other songs she worked to arrange are "Boogie-Woogie Bugle Boy" by The Andrews Sisters, "Shake" by Otis Redding, and "Pretty" by Girlpool.
"For 'Pretty,' there were four versions of it throughout the show," Schoonover said.
Every song Schoonover either found or wrote had to be altered in order to fit as part of the story of the play.
"I arranged [songs] so that they could be flexible in length. Most of the pieces were shorter than two minutes, because it is a play."
As You Like It was performed Nov. 18-19 in the Huss Center.
About the Contributor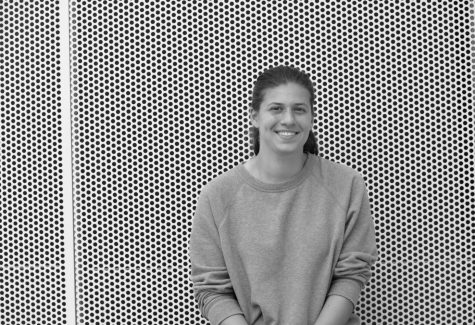 Jenny Sogin, The Rubicon Feature Editor
Jenny Sogin is a junior and the co-Feature editor of The Rubicon. Sogin plays soccer and downhill ski races for St. Paul Academy and Summit School. When...