REVIEW: 'Mars' takes liftoff in new fiction-documentary
"Mars" is a six-episode docu-drama television miniseries produced by National Geographic, which premiered on Nov. 14, 2016, on their channel and on FX Networks. In its first episode: Novo Mundo, the series blends the element of real interviews with engineers and scientists, such as Elon Musk and Neil deGrasse Tyson, with the fictional story of a group of astronauts as they land on Mars. The series depicts how life threatening space travel can be, and in 2023 the fictional crew which has been sent to Mars has to cope with a malfunction on their ship, the Daedalus, as they descend into Martian atmosphere.  
The real interviews revolve around the Space Exploration Technologies Corporation, better known as SpaceX, and how they strive to be able to reuse rockets in space. In their minds, this will be the only way to economically send people to Mars and to create self-sustainable colonies, which is their ultimate goal. The team at SpaceX shares the difficulties of this goal and says that there are a million ways for a landing to fail and only one way for it to be successful as they recall past failed attempts.
"
National Geographic is bringing something new to the table with Mars' fictional story and fictional characters."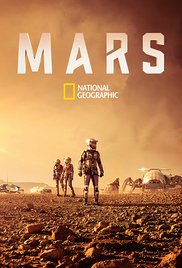 Overall, the premiere of the series is intriguing, and a must watch for anyone interested in space exploration.   National Geographic is bringing something new to the table with Mars' fictional story and fictional characters. While the interviews with real scientist and engineers are some of the best on television, the fictional characters lack depth. The dramatic elements of their story are exciting, but the fictional characters are a let down compared to the real scientific information given that is thrilling on its own. Still, the premiere episode still leaves viewers with a suspenseful cliffhanger, and viewers are sure to check in to the next installment of "Mars" to see where the characters end up. Who knows, maybe the fictional story will turn out exceptionally well, and the premiere episode does not show everything the series has to offer.
To watch the series live, tune into the National Geographic channel next Monday at 8:00 pm for showings of both episodes 1 and 2. The series can only be expected to get better as the show's characters gain emotional depth, and as more knowledge on space travel to Mars is uncovered. For more information on NASA's actual journey to Mars, which is expected to happen sometime in the 2030s, go to nasa.gov.
Rating:
⭐⭐⭐⭐∙
4 out of 5 stars
Leave a Comment
About the Contributor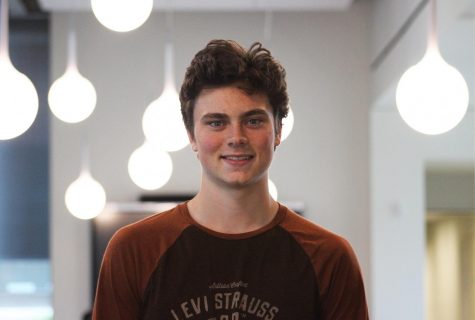 Jasper Green, In-Depth Editor
Jasper Green is the In-Depth Editor for the 2018-2019 season of The Rubicon, and it is his fourth year on staff. Green believes in the power of sharing...