Quiz bowl seniors reflect on time competing
"Zoom, Google Sheets, and Buzzin.live." That is how the quiz bowl team has survived a year of online competitions according to senior Noel Abraham, one of the team leaders.
Like the debate team and many other activities this year, the quiz bowl team has spent a lot of time on Zoom. Despite the many challenges that come with competing in an online format, the team has risen to the occasion and had a successful year including qualifying for nationals and small school nationals.
With eight members, the team is bigger than it's been in the past four years. They meet on a weekly basis whenever clubs are scheduled. Their competitions started later on in the year, once the National Academic Quizbowl Tournament (NAQT) had a chance to figure out how to run the tournament online.
"There's a giant Google Sheets with all the teams, the entire bracket for the tournament, and all the Zoom rooms. So we just hop on the Zoom room when it's our tournament time, head into Buzzin.live, and go from there. They've kind of relaxed the rules a bit based off of it, but they've also added some interesting things," Abraham said. "For example, one rule they recently added was you have to have at least one hand showing during each round, so you can't be typing and cheating. It has been interesting because I use my space bar to buzz in, and normally I like to have both my hands on the buzzer, but now I have to have one hand up here, and I have no clue what to do with this one hand. It's an interesting experience."
Abraham and senior Katherine Goodman, another one of the team's leaders, have been long time quiz bowl competitors with eight years and five years experience respectively.
"The school I used to go to was a very small school. It was Knowledge Bowl in middle school, which is more of a team based thing. Those who did it were like royalty. I managed to join in fifth grade, the earliest anyone had joined. I just wanted to do it. Because of that, I grew to love it and started doing it more and more. It becomes fun and less of a trivia and more of a game," Abraham said.
Goodman joined the team by chance when they were in need of an extra member to compete in The Wizard Bowl, a tournament in southern Minnesota, when she was in middle school. Her younger brother had been involved and enjoyed it, so she decided to give it a try.
"I barely buzzed. I remember the other kids having it down. They'd start asking a question about the War of the Roses, and they would just have it instantly cause those were hardcore teams. I was like 'what?' But I had a great time," Goodman said.
"
It was kind of one of my first experiences doing a competitive team thing. I think a lot of it, in my first few years, was learning how to be confident."
— Katherine Goodman
Quiz bowl has taught the two of them more than just random facts, though they still have plenty of those. (One of Abraham's, for example; did you know the ship that Benedict Arnold ran off from after being discovered as a traitor during the American Revolution was called the Vulture?) Through quiz bowl and past leaders like Peter Blanchfield '18 and Max Moen '19, Abraham and Goodman have learned many important life lessons.
"I've never been much of a sports person. It was kind of one of my first experiences doing a competitive team thing. I think a lot of it, in my first few years, was learning how to be confident. At first, I was pretty insecure about how everyone seemed to know everything. After that, learning how to lose. Learning how to win as well. I hadn't really had much experience with competition, so it was learning 'oh, this is how you feel those emotions. This is what that's like," Goodman said.
Most students and faculty are familiar with quiz bowl because of the students versus teachers game that happens on an annual basis. Goodman and Abraham were tight-lipped about the status of the game, but noted that it will, in fact, be happening this year.
"I don't know how much I can say regarding [the students vs teachers quiz bowl tournament]. I might as well just tease that we've been working with USC regarding it. I won't say much more. I think USC wants to make that announcement themselves," Abraham said.
For more information about the students versus faculty quiz bowl competition stay tuned to announcements from Upper School Council.
Leave a Comment
About the Contributors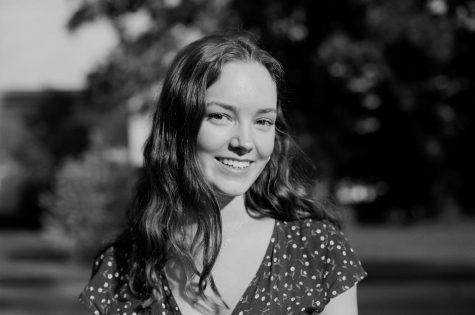 Liv Larsen, Feature Editor
Liv Larsen is a Feature editor on RubicOnline. This is her fourth year on staff. She has been staying busy during the pandemic by watching (too many) movies,...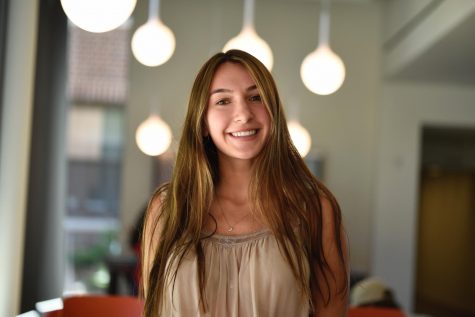 Mimi Geller, Director of RubicOnline
Mimi Geller is the Director of RubicOnline. This is her fourth year on staff. Mimi believes that high school journalism connects people by sharing their...